How Accurate Are 'Spotlight' And Other "Based On A True Story" Movies?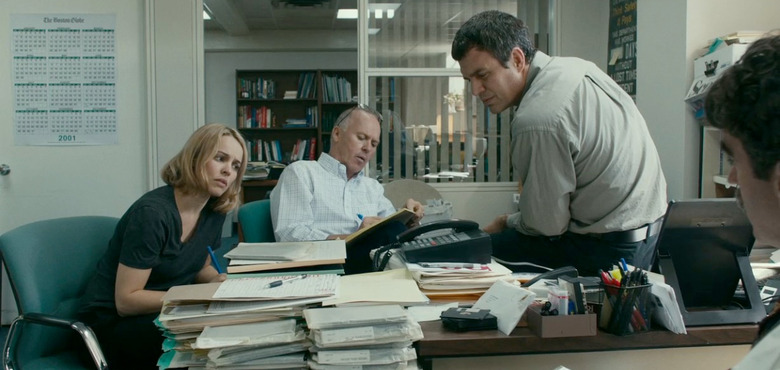 When you head to the movie theater, and a title card tells you that it's "based on a true story" before the movie starts, you're right to be skeptical about how much you're seeing actually happened. Plenty of movies aim to tell the story of something that really happened, but embellish certain moments, combine multiple people into a single character, or just create scenarios that never took place.
Well, if you're one of those people who want to know just how much of a movie is true, then we have just the website for you. Information Is Beautiful is taking certain movies and breaking them down scene by scene in an easy-to-navigate timeline to tell you just how accurate a movie is when compared to the true story. You can even check the facts on last night's Best Picture winner with a Spotlight accuracy timeline. Check it out.
Here are some examples from Information Is Beautiful for movies like The Social Network and The Imitation Game (via Gizmodo):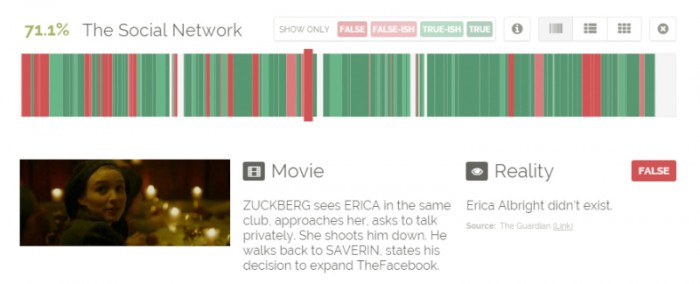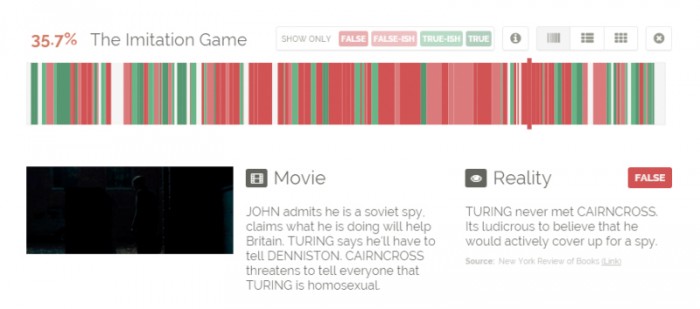 You can explore the movie on a timeline, and ratings such as "true" or "true-ish" as well as "false" or "false-ish" tell you how accurate a given scene is. It's actually a pretty handy little tool.
However, the only downside is right now their film selection is rather limited. They only have The King's Speech, The Dallas Buyers Club, Rush, The Wolf of Wall Street, The Imitation Game, The Social Network and Philomena, along with this year's Best Picture nominees The Big Short, Bridge of Spies and, as we said, Spotlight.
From these selections, the most inaccurate movie is The Imitation Game with just a 35.7% accuracy rating and the most accurate is The Big Short with 88.4%. Here's hoping they add more as time goes on to make this really useful for cinephiles.