Lee Toland Krieger Might Direct The Final 'Divergent' Sequel, 'Ascendant'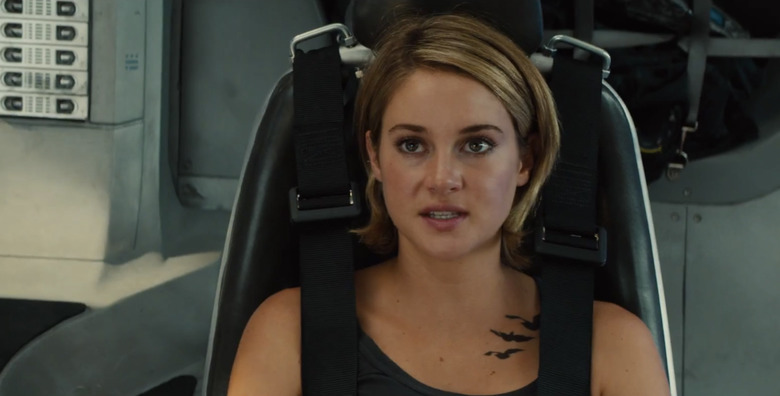 Following the making of The Divergent Series: Insurgent and The Divergent Series: Allegiant, director Robert Schwentke decided against returning for the final installment, The Divergent Series: Ascendant. But the fourth film in the series is still scheduled to open next summer, and the studio may have found a replacement who can meet that date.
Lee Toland Krieger (The Age of Adeline) may close out the franchise. Learn more about the project and Krieger's involvement below.
Three weeks after Schwentke's departure, The Hollywood Reporter says Krieger might step in, as he's currently in talks to direct Ascendant. It was reported Schwentke left to get a break, and that there's no bad blood between him and studio. Shooting three of these movies in a row can't be easy, especially if you have a family, so the reasoning behind his departure was believable.
Unlike Schwentke, Krieger doesn't have any experience on films of this scale. He has made two very good films, though, called The Vicious Kind and Celeste & Jesse Forever. Krieger last directed The Age of Adaline, which was apparently much better than it looked.
From what I've seen of the Divergent series, they are weirdly soulless movies, and that's something Krieger might be able to help with. Schwentke directed the disastrous R.I.P.D. before he landed the Divergent gig — which, admittedly, was baffling — but Krieger has a strong grasp on drama and emotion. He could end this series on a genuinely emotional note, at least for fans. The director is jumping onto a speeding train, but maybe he could be the one to make sure this franchise goes out strong.
The next chapter in the Divergent Series, Allegiant, opens in theaters March 18th. Here's the synopsis:
The third installment of the blockbuster Divergent series franchise, ALLEGIANT takes Tris [Shailene Woodley] and Four [Theo James] into a new world, far more dangerous than ever before.
After the earth-shattering revelations of INSURGENT, Tris must escape with Four and go beyond the wall enclosing Chicago. For the first time ever, they will leave the only city and family they have ever known. Once outside, old discoveries are quickly rendered meaningless with the revelation of shocking new truths. Tris and Four must quickly decide who they can trust as a ruthless battle ignites beyond the walls of Chicago which threatens all of humanity. In order to survive, Tris will be forced to make impossible choices about courage, allegiance, sacrifice and love.
The Divergent Series: Ascendant opens in theaters June 9th, 2017.