More 'Making A Murderer' Episodes Could Be On The Way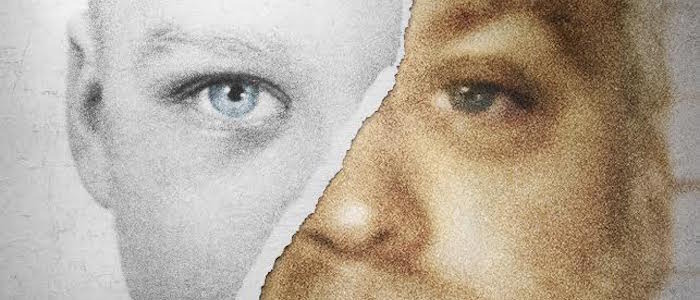 Netflix's documentary series Making a Murderer came to an end after ten very upsetting installments, all of which hit Netflix this past December. But the story of Steven Avery has continued offscreen in real life. In the weeks since the show's debut, appeals have been filed, petitions have been signed, new evidence has come to light, and so on. It's enough to make a viewer hope for a few more episodes of the show to cover everything that's happened since the first season left off, and now it looks like we'll get our wish.
Directors Larua Ricciardi and Moira Demos have confirmed they've kept in touch with Avery and continued to record their conversations with him, and that they've spoken with Avery's lawyer Kathleen Zellner about filming new episodes of the show. (Be warned there are spoilers ahead for season 1, if you've somehow managed to avoid either watching the show or reading any headlines about it until now.) 
According to Variety, Ricciardi and Demos addressed the possibility of more Making a Murderer episodes during an IFC Center panel last week. Said Ricciardi:
From our perspective this story is obviously not over. It's real life and (Avery's and Brendan Dassey's) cases are both still pending. We have no idea when the magistrate will make a decision in Brendan's case. We do know that two potential outcomes are that the judge could order Brendan's release or he could order a new trial. So we are on the edge of seats about that. To the extent that there are significant developments, we would like to continue documenting this (case).
In December, just days after Making a Murderer season 1 debuted, Dassey's lawyers filed a petition for a writ of habeas corpus, arguing that Dassey was coerced into confessing and that his pretrial lawyer, Len Kuchinski, did not provide adequate legal defense. Therefore, they say, Dassey is entitled to a new trial. Meanwhile, Avery filed two motions in January alleging violations of due process rights. Both appeals are currently pending.
Ricciardi and Demos spent ten years researching, reporting, editing, and releasing the first season of Making a Murderer. However, they could face some big challenges if they decide to make more installments. "There is a lot of hostility toward these two women (Ricciardi and Demos) in Wisconsin," said Avery's civil lawyer Stephen M. Glynn. "The theory is that have played Wisconsin unfairly. But among those people who think and are a little more educated and thoughtful about these sorts of issues, there is appreciation."
For its part, Netflix seems open to the idea of releasing more Making a Murderer — though they aren't quite ready to announce another season. "The story is still unfolding, so we'll certainly take a look at it," said chief content officer Ted Sarandos in January. "It's just unfolding. Like I said, this was 10 years in the making." Added Ricciardi, "As we know from making this series, it's a huge commitment that we take very seriously. It's just apparent to us we need time to think about what we would commit ourselves to next."