2016 Indie Spirit Award Winners: 'Spotlight' Takes Big Prizes, 'Beasts Of No Nation' Gets Some Love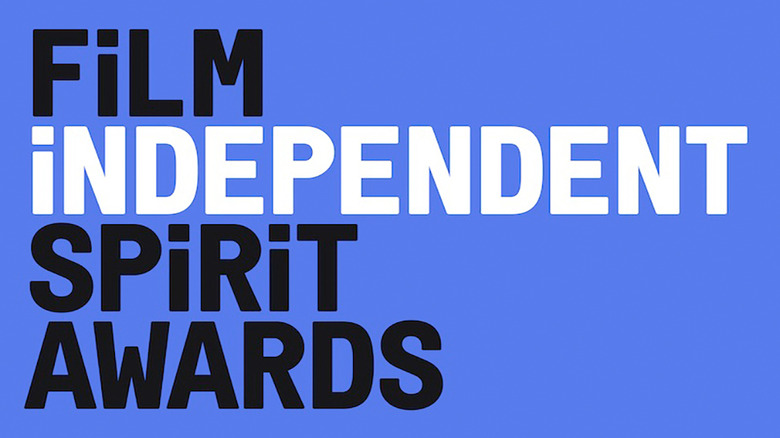 On Saturday evening, Film Independent revealed the winners for the 2016 Indie Spirit Awards, the much cooler cousin that everyone wishes the Oscars would take some notes from for future reference. Much like last year, one of the Best Picture nominees for the Academy Awards ended up taking the top prize with Spotlight winning Best Feature, not to mention a prize for the film's director Tom McCarthy, who also got a prize along with Josh Singer for the film's script. Could that be good news for some Oscar love tomorrow night? Only time will tell.
Get the rest of the 2016 Independent Spirit Award winners after the jump.
Beasts of No Nation finally got some of the attention it deserves, since it was snubbed completely by the Oscars. Idris Elba took home the Best Supporting Male award while Abraham Attah won the Male lead prize. Adding to the diverse slate of winners, Mya Taylor, a trans actress, won Best Supporting Female for her fantastic turn in the Sundance selected Tangerine from 2015.  Otherwise, Spotlight took home a couple more awards and so did Room. See all the winners bolded below.
BEST FEATURE
Anomalisa
Beasts of No Nation
Carol
Spotlight
Tangerine
BEST DIRECTOR
Cary Joji Fukunaga – Beasts of No Nation
Charlie Kaufman & Duke Johnson – Anomalisa
David Robert Mitchell – It Follows
Sean Baker – Tangerine
Todd Haynes – Carol
Tom McCarthy – SpotlightBEST FEMALE LEAD
Bel Powley – The Diary of a Teenage Girl
Brie Larson – Room
Cate Blanchett – Carol
Kitana Kiki Rodriguez – Tangerine
Rooney Mara – Carol
BEST MALE LEADAbraham Attah – Beasts of No Nation
Ben Mendelsohn – Mississippi Grind
Christopher Abbott – James White
Jason Segel – The End of the Tour
Koudous Seihon – Mediterranea
BEST SUPPORTING FEMALE
Cynthia Nixon – James White
Jennifer Jason Leigh – Anomalisa
Marin Ireland – Glass Chin
Mya Taylor – Tangerine
Robin Bartlett – H.
BEST SUPPORTING MALEIdris Elba – Beasts of No Nation
Kevin Corrigan – Results
Michael Shannon – 99 Homes
Paul Dano – Love & Mercy
Richard Jenkins – Bone Tomahawk
BEST SCREENPLAY
Anomalisa
Bone Tomahawk
Carol
End of the Tour
SpotlightBEST DOCUMENTARY
Best of Enemies
Heart of a Dog
Look of Silence
Meru
Russian Woodpecker
(T)error
BEST FIRST FEATUREThe Diary of a Teenage Girl
James White
Manos Sucas
Mediterranea
Songs My Brothers Taught Me
BEST EDITING
Beasts of No Nation
Heaven Knows What
It Follows
Room
SpotlightBEST CINEMATOGRAPHY
Beasts of No Nation
Carol
It Follows
Meadowland
Songs My Brothers Taught Me
BEST INTERNATIONAL FILM
Embrace of the Serpent
Girlhood
Mustang
A Pigeon Sat on a Branch Reflecting on Existence
Son of SaulJOHN CASSAVETTES AWARD (Best Feature Made For Under $500,000)
Advantageous
Christmas, Again
Heaven Knows What
Krisha
Out of My Hand
ROBERT ALTMAN AWARD (Best Ensemble)SpotlightKIEHL'S SOMEONE TO WATCH AWARD
Chloe Zhoa
Felix Thompson
Robert Machoian & Rodrigo Ojeda-Beck
Since the votes for the Oscars are usually in by the time these awards are announced, they don't really impact the results for Hollywood's biggest night. However, they might be a good indicator of where some of the voters heads were at as far as certain awards are concerned. Specifically, there's a chance Spotlight could end up taking home Best Picture at the Oscars away from The Revenant. But we'll have to be patient as the Oscars will be announced Sunday night. We'll have the winners updated live, right here at /Film, so stay tuned.