Bill Paxton To Lead 'Training Day' TV Series At CBS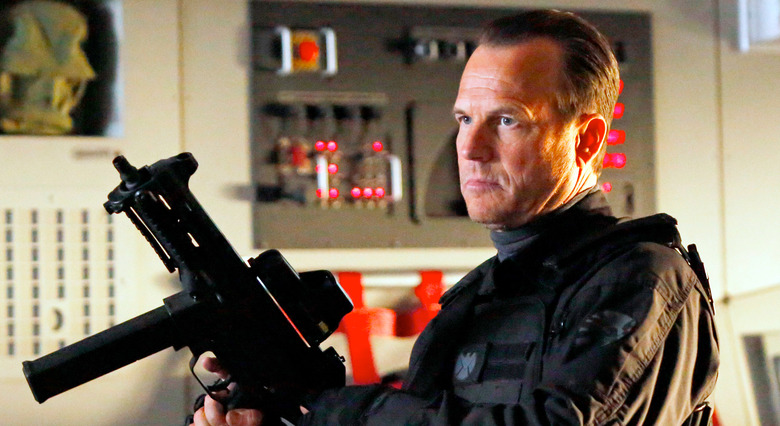 Earlier this month, news surfaced that Ethan Hawke had been offered the opportunity to reprise his role as detective Jake Hoyt from the 2001 crime thriller Training Day for the TV series adaptation in the works at CBS. At one time, there was a hope that Hawke would take the lead role in the series as a more seasoned, now morally ambiguous version of his character, but the actor wasn't interested in dedicating that much time to the TV series. But an alternate lead role has been filled.
Bill Paxton will take the role that is essentially a race-swapped version of the Denzel Washington character, the leader of an elite squad of LAPD officers. Just like the movie, Paxton is teamed up with a young, idealistic police officer, this time made to be played by an African-American actor who has yet to be cast. Find out more below.THR reports Paxton will play Frank Rourke, a veteran LAPD cop who heads up the Special Investigation Section (SIS), a unit that goes after the worst of the worst. However, it doesn't sound like his character is quite as corrupt as the Denzel Washington character from the movie since he's described as living "by the law of the jungle and believes that real courage is the will to chase the bad guys where the law won't." Obviously he's not to keen to deal with his new trainee who questions his actions at every turn.
Putting Paxton in the lead of the Training Day TV series cast actually piques my interest, even though having a home at CBS isn't all that promising. But if there's anyone who could make this recycled story interesting on TV, it's Bill Paxton. The actor has had plenty of success on TV in the past with a lead role in Big Love and the limited series Hatfields & McCoys. More recently he had a recurring role on Marvel's Agents of SHIELD, and excellent supporting turns in Edge of Tomorrow and Nightcrawler.
There's no word on whether or not Ethan Hawke may still be in the running to play the deputy chief in the series, a role that he was offered after he chose not to take the role that has gone to Paxton. Having Hawke around for an occasional appearance on the show would certainly add some weight to the proceedings, but the series has to stand on its own as well.
With a script by Gangster Squad scribe Will Beall and Antoine Fuqua executive producing with Jerry Bruckheimer, this could turn out to be good. At the same time, Danny Cannon, of the lackluster CSI and Gotham is also executive producing and directing the pilot, so this could go either way. Only time will tell.