'Zootopia' Deserves An Oscar For Puns In Their Academy Award Spoof Posters And TV Spot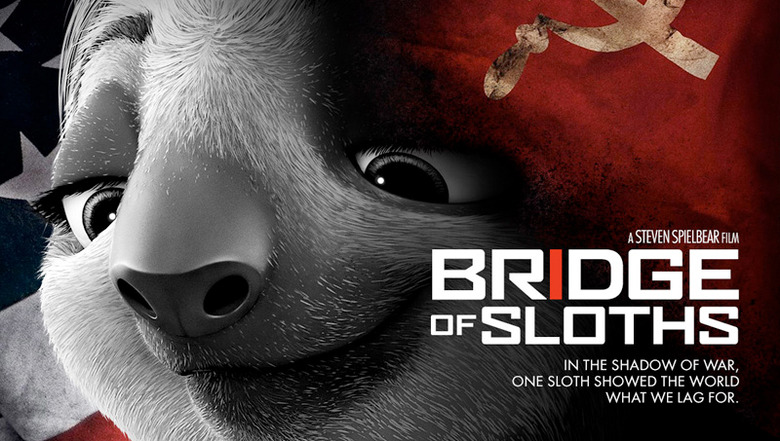 The early buzz on Zootopia is that in addition to some fine family comedy, it also packs some surprisingly poignant social commentary and a powerful message that everyone can probably take something away from when the credits roll. And of course, there will also be endless animal puns in Disney's comedy that imagines a world where animals live like humans.
Now the puns are in full swing again with the latest marketing push from Disney, using the Academy Awards this weekend as inspiration to make some new parody posters of the nominees, along with a new TV spot. Check out the new Zootopia posters and TV spot below.
Shout out to our old pal Germain Lussier for having the only quote in this TV spot, praising the film as the best film Disney Animation has made in 20 years. That includes movies like the Oscar-winning hit Frozen. Could we be looking at a new classic from Disney? We hope so. If you want a closer look at the parody posters for the various Oscar nominees, you can see them all right here:
If you want to see more from Zootopia, you can check out the most recent trailer for the flick, along with some clips from the movie, right here. This is definitely one that I'll be seeking out immediately next month, and I hope it lives up to the hype that's surfaced so far.
The voice talent bringing these animals to life includes Ginnifer Goodwin, Jason Bateman, Idris Elba, Alan Tudyk, J.K. Simmons, Jenny Slate, Bonnie Hunt, Octavia Spencer and many more.
The modern mammal metropolis of Zootopia is a city like no other. Comprised of habitat neighborhoods like ritzy Sahara Square and frigid Tundratown, it's a melting pot where animals from every environment live together—a place where no matter what you are, from the biggest elephant to the smallest shrew, you can be anything. But when rookie Officer Judy Hopps (voice of Ginnifer Goodwin) arrives, she discovers that being the first bunny on a police force of big, tough animals isn't so easy. Determined to prove herself, she jumps at the opportunity to crack a case, even if it means partnering with a fast-talking, scam-artist fox, Nick Wilde (voice of Jason Bateman), to solve the mystery.
Walt Disney Animation Studios' Zootopia is directed by Byron Howard and Rich Moore and co-directed by Jared Bush, and it hits theaters on March 4.