James Mangold Will Direct 'Captain Nemo' For Disney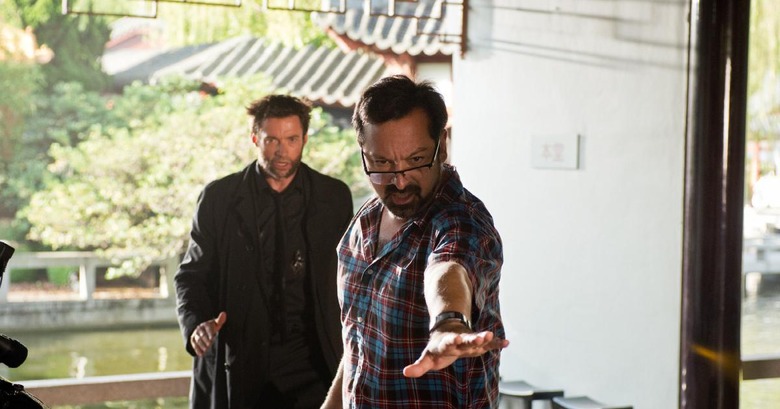 A loose adaptation of Jules Verne's "20,000 Leagues Under the Sea" is alive again at Disney. The film, titled Captain Nemo, took a hit back in 2013, when the studio pumped the breaks on David Fincher's (Gone Girl) vision. Two years later, they've found their replacement: James Mangold (The Wolverine).
Learn more about the project after the jump.
Mangold is preoccupied at the moment, as he's currently developing another Wolverine film, which was originally going to shoot sometime around now. Once the Walk the Line director finishes up that sequel, he has a few projects on his plate, including Captain Nemo and a film about actress Ingrid Bergman and photographer Robert Capa.
The Hollywood Reporter doesn't say when Captain Nemo might shoot, but this news is at least a sign of life for the project. Filmmaker Sebastian Gutierrez (Elektra Luxx) is writing the latest draft.
Mangold is a strong filmmaker that can deliver quality on a large-scale. His action in The Wolverine is cleanly shot and propulsive, at least until the third act. He's a fine replacement, but it's a shame we won't get to see Fincher's version of a big Disney movie.
The director was fairly honest about why the project didn't move forward:
You get over $200 million — all motion picture companies have corporate culture and corporate anxieties. Once we got past the list of people we could cast as the different characters in the film, once we got past one or two names which made them very comfortable, making a movie at that price, it became this bizarre endeavour to find which three names you could rub together to make platinum.
I wanted Aronnax to be French, God forbid! It got to be a little too confusing to me. I had this argument with a studio executive one time where he said to me, 'why is it that the actors always side with you and we're paying them?' And I said, 'I think it's because at some level, they know that my only real allegiance is to the movie.' And because that's very clear and it never wavers, they may not agree with the image of the movie I have in my head, but they know that's what I'm after. They've seen me for 100 days take the long way around. I think that when you're trying to put together a handful of people to deliver all those facets of humanity and who work well together, it has to be in service of the narrative and not in service of the balance sheet. It became very hard to appease the anxieties of Disney's corporate culture with the list of names that allowed everyone to sleep at night. I just wanted to make sure I had the skill-sets I could turn the movie over to. Not worrying about whether they're big in Japan.
Brad Pitt and Channing Tatum were rumored to star in Fincher's version. It was reported Pitt turned the leading role down, while a deal with Tatum never materialized.
After all this waiting, there's now another 20,000 Leagues Under the Sea film in the works. Bryan Singer (X-Men: Apocalypse) is shooting the adaptation this Fall for 20th Century Fox. Could that project cause trouble for Mangold's film? Captain Nemo is apparently a major departure from the source material, so perhaps there is room for both movies, especially if they're completely different visions.