This Week In Trailers: The Preppie Connection, Departure, My King, The First Monday In May, Ukraine Is Not A Brothel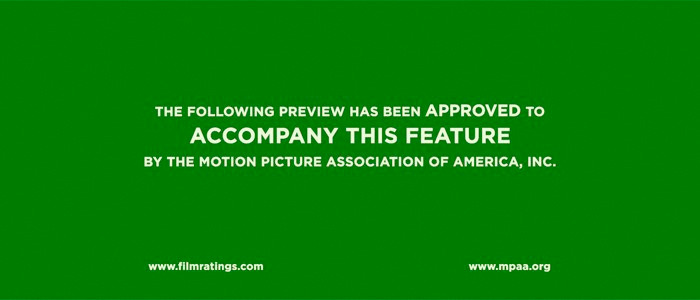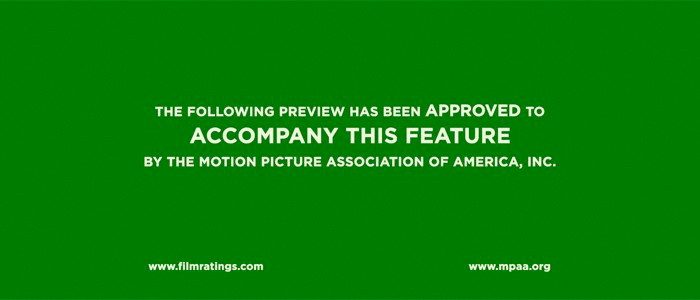 Trailers are an under-appreciated art form insofar that many times they're seen as vehicles for showing footage, explaining films away, or showing their hand about what moviegoers can expect. Foreign, domestic, independent, big budget: What better way to hone your skills as a thoughtful moviegoer than by deconstructing these little pieces of advertising? This week we wonder why anyone should care about the The Met Ball, ravenously devour another Vincent Cassel performance, give it up for co-caine, get caught up in some family dramz, and we go topless in order to support women's rights.My King Trailer
My love knows no bounds.
I mean, just how French is this plot? From the movie's description:
Tony is admitted to a rehabilitation center after a serious skiing accident. Dependent on the medical staff and pain relievers, she takes time to look back on her turbulent relationship with Georgio.
Why did they love each other? Who is this man that she loved so deeply?
Director Maïwenn takes what seems like a fairly basic set up and parlayed it into 2 Cannes nominations last year in this, the latest Vincent Cassel showcase. What you have on display needs no words, no goading, no artificial manufacturing of a moment, because what we're offered here just feels pure. It's a relationship that is allowed to take its ups and downs before we get to the utterly devastating admission by Cassel's wife that she doesn't know the man she's been married to for years upon years. Again, this shouldn't be anything novel but the direction and the use of Son Lux' "Easy" imbues every second like the memory of a family that was conceived and then torn apart. I'm absolutely in on all accounts.
Departure Trailer
Impact.
What director Andrew Steggall does here is take us down a very sad, emotive, path. Divorcing parents, mental instability, violence, these are are all on display in a trailer that feels effective on multiple levels. It's atmospheric yet accessible,  sad but hopeful, there are contradictory moments that would usually make for some grim time at the theater but I get the sense that this is but a small movie that wants to say something. Removed from the trappings of what you have to have in situations like this I love that we're just allowed to eavesdrop on the moments that are shared.
The Preppie Connection Trailer
Taking some time off.
I'm always fascinated by filmmakers who seem to take a long absence only to come roaring back like no time has passed. Director Joseph Castelo, who last directed 2005's The War Within, which garnered some nice praise from Roger Ebert back in the day. The subject matter here isn't as dire as radicalization and terrorism but what makes this such an interesting yarn is how it takes the notion of a poor pauper being allowed into a school beyond their means, like Scent of a Woman, and turns it slightly on its head so instead of Charlie Simms just meekly going through life he's now selling and dealing blow to his classmates. The net effect, then, is something different, something interesting and the trailer keeps things humming without giving too much away and leaving a little to the imagination.
The First Monday in May Trailer
Before you look away, recognize the talent.
Director Andrew Rossi has given us three gems: Ivory Tower, Page One: Inside the New York Times, and Le Cirque: A Table in Heaven. What I love about all these films are how accessible he makes his subject matter. Whether good, bad, or indifferent, Rossi takes a subject and breaks it down into its most relatable pieces in order to understand its whole. Any good documentary should be able to do that but he has proven his ability to do just that as, hopefully, he can help me understand why anyone who isn't well heeled or gives two S's about fashion would care about this. Because I do want to care, and the article written about this trailer by Imogen Fox of the Guardian who did a delightful postmortem of what kinds of questions this trailer raises only heightens my desire to enter into this world to observe and take notes about the bougie tastes of people who would just as soon slit their own wrists before donning a pair of Wranglers. I'm all in on wanting to check this out and this trailer is not to be missed.
Ukraine Is Not A Brothel Trailer
I get it. It's tough to stand up for what you believe is right if you're surrounded by forces that would just as soon subjugate you before it would allow you to express your thoughts in an open forum.
Extreme situations leading to extreme measures, all of that kind of thing, is on full display here. It's rough but it's not hard to make the connection between women using any means necessary, short of self-immolation in the town square, to get attention. The latter would certainly be a bold tactic but when you see women being dragged through the streets it does make you think about how even though we're struggling with so many other racial divides in the world that we can't seem to get our S together when it comes to bridging the gap between men and women in highly patriarchal societies. Sobering. And director Kitty Green seems to have a front row perspective which will only bring the argument closer to the viewer.
Nota bene: If you have any suggestions of trailers to possibly be included in this column, even have a trailer of your own to pitch, please let me know by sending me a note at Christopher_Stipp@yahoo.com or look me up via Twitter at @Stipp
In case you missed them, here are the other trailers we covered at /Film this week:
Sea of Trees Trailer - Looks engaging enough.
Pete's Dragon Trailer – Interesting.
Fastball Trailer - Compelling, if it can make it something more than about baseball.
Kill Your Friends Trailer - Better than any of the trailers we've received so far.
Life on the Line Trailer - Terrible.
The Light Between Oceans Trailer – The stuff Hallmark movies were made for.
Maggie's Plan Trailer – Thanks, now I pretty much know where things start, where they go, and, inevitably, where they end.
Crouching Tiger, Hidden Dragon: Sword of Destiny Trailer – I really want to like this but it feels like a made-for-TV special.
Daredevil Season 2 Trailer – YES.
Taboo Trailer - Chills. Nothing but chills watching this.
Precious Cargo Trailer - Dumb. Tons of dumb.
The Ring vs. The Grudge Trailer - Whoa. I may actually want to see more of this.