Is The Hunt For Adolf Eichmann Chris Weitz's Next Project?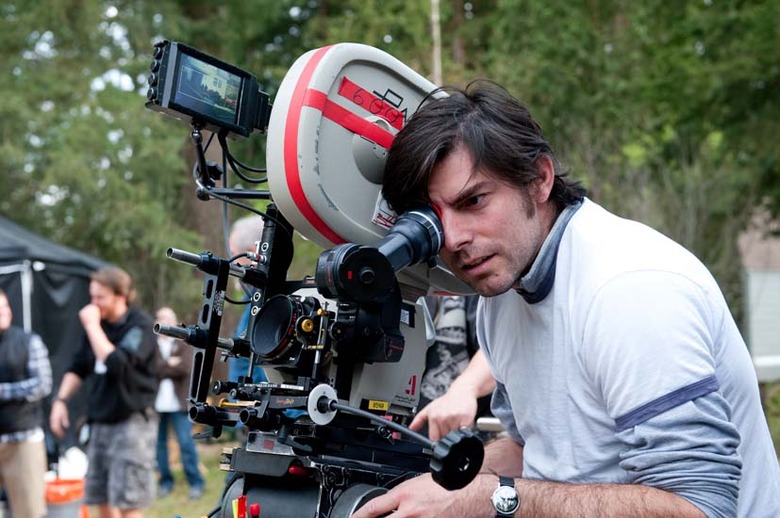 Chris Weitz has had a varied career. Weitz directed The Twilight Saga: New Moon and The Golden Compass and co-directed About a Boy and American Pie with his brother, Paul Weitz (Being Flynn). Chris Weitz's career is a little all over the map, but he's clearly comfortable with drama, as exhibited by About a Boy and his last feature, A Better Life.
For his next directorial effort, he might depict the hunt for Adolf Eichmann. Learn more about the project below.
Deadline confirms Weitz is currently in talks to helm the untitled period piece. Matthew Orton wrote the script, which is at MGM, and it's about about the team that tracked down Adolf Eichmann.
Eichmann was one of architects of the Holocaust. After the start of World War II, he was the first to plan and attempt to carryout the deportation of 3,500 Jews, and shortly after that, he continued to rise in the ranks. The SS Lieutenant Colonel ended up being in charge of transporting Jews to concentration camps.
After the war, Eichmann was in United States custody. With the assistance of some Catholic Church officials, he escaped and fled to Argentina. Spoilers for history, but 14 years after his escape, Mossad agents captured him and had him stand trial in Israel, where he was hanged. Based on what Deadline reported, the script, which the studio bought only a few short months ago, focuses more on the Mossad agents than Eichmann.
Brian Kavanaugh-Jones (Midnight Special) and Matt Charman (co-writer of Bridge of Spies) are executive producers on the project. MGM still needs to find a distributor for the film, but both MGM and Weitz are coming off of hits, so that might help. Weitz recently co-wrote the very delightful Cinderella, while we just saw MGM's name on Creed and Spectre.
Weitz hasn't directed a film since 2011's A Better Life, an intimate and honest story he got to tell thanks to his time on one of the Twilight sequels. Last year he worked on the script for Rogue One: A Star Wars Story, too, but for a while we hadn't heard much regarding directorial projects in his future. The last potential film of his we wrote about was a remake of Like Father, Like Son, which Steven Spielberg picked up the rights for, and it sounded like a good fit for Chris and Paul Weitz.
If this Adolf Eichmann movie is Chris Weitz's next project, though, it'll mark new territory for the director. He's always at his best with drama, which there is plenty of in this story, so, while Down to Earth might suggest otherwise, he's really not an odd choice for this story.