2016 Best Picture Nominees Honest Trailer: Pedophiles, Even-Tempered Max & No Black People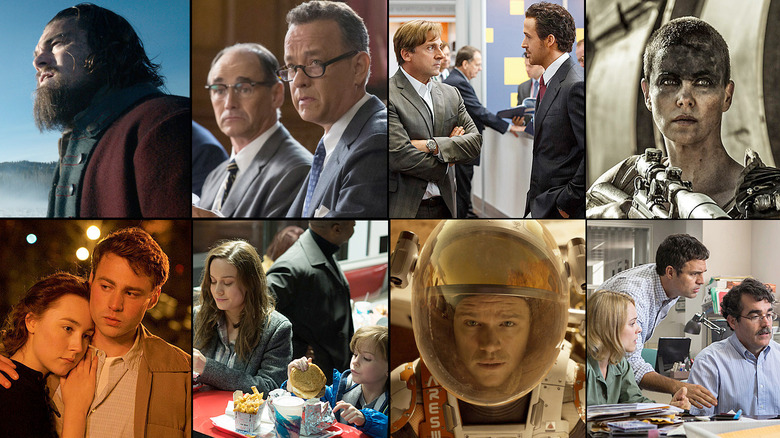 This weekend brings Hollywood's biggest night of self-congratulations and pats on the back with the 88th Academy Awards. The ceremony will air Sunday night, bringing in a who's who of the biggest names working in film (though some may not be there). There will be far more losers than winners, but as everyone says, it's an honor just to be nominated.
Of course, this year, the nominees may feel a little awkward when you consider the uproar that followed the announcement of this year's nominations, again ignoring plenty of work from actors, actresses, directors, etc. of color. And now the 2016 Best Picture Nominees Honest Trailer pokes fun at the movies that made the cut this year, and they pile on the lack of diversity, as well as briefly mocking each of the films vying for the big prize.
Here's the 2016 Best Picture Nominees Honest Trailer from Screen Junkies:
While we're being honest, I must say that this formula works better when simply applied to a singular movie. There's just not enough time to skewer eight movies in a few minutes and do it properly. After all, this Honest Trailer even points out that they don't have enough footage to properly do an Honest Trailer for The Revenant and they plan on doing that later. They're just not going to waste their best jokes on this brief Best Picture nominee mockery. It's an amusing enough lambaste of the nominees for the time being, but we look forward to each of these movies getting blasted individually instead.