Jeff Bridges Will Star In David Milch's Adaptation Of 'Shadow Country'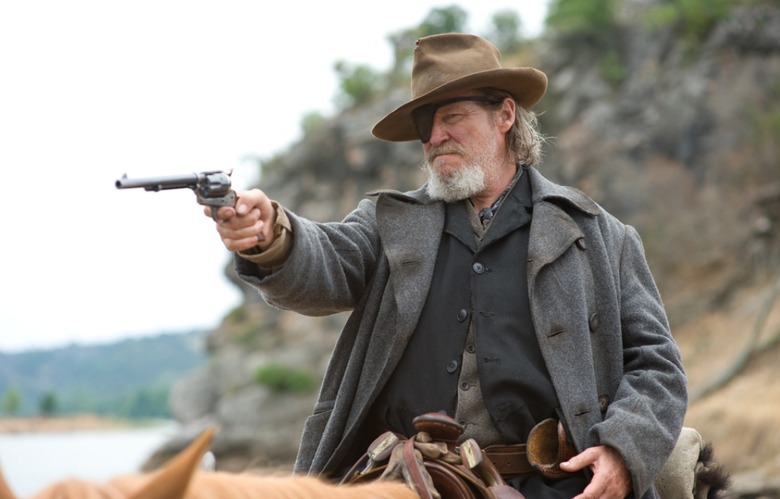 Deadwood fans saw a slight flicker of hope last month for the long-awaited sequel to the series. Concluding David Milch's riveting series as an HBO film has been talked about for years, but it's finally seeming, oddly, more realistic as the years go by.
HBO programming president, Michael Lombardo, said they're just waiting on Milch to make it happen, and that he was currently busy with another project. That other project? Possibly an adaptation of Shadow County, starring Jeff Bridges, for HBO.
Learn more about the Shadow Country adaptation below.
The Hollywood Reporter published a very in-depth piece about Milch's financial struggles and gambling addiction, titled "How the $100 Million 'NYPD Blue' Creator Gambled Away His Fortune." It's a bit odd reading that much about a stranger's personal life, but the piece does cover Milch's career highs and lows and what he's been working on.
Briefly touched upon in the story (via Indiewire) is Shadow Country. Milch is writing an adaptation of Peter Matthiessen's epic period piece. Set in the 19th century, the story follows outlaw E. J. Watson.
Here's the book's synopsis:
Inspired by a near-mythic event of the wild Florida frontier at the turn of the twentieth century, Shadow Country reimagines the legend of the inspired Everglades sugar planter and notorious outlaw E. J. Watson, who drives himself relentlessly toward his own violent end at the hands of neighbors who mostly admired him, in a killing that obsessed his favorite son.
Shadow Country traverses strange landscapes and frontier hinterlands inhabited by Americans of every provenance and color, including the black and Indian inheritors of the archaic racism that, as Watson's wife observed, "still casts its shadow over the nation."
From what I've read about Matthiessen's book, it sounds massive and well suited for HBO. Jeff Bridges, presumably, will play outlaw E. J. Watson. Admittedly, Bridges has starred in some disappointing films since winning an Academy Award for Crazy Heart, but he is Jeff Bridges, and you gotta be excited about the idea of him delivering Milch's dialogue.
The executive producer and writer's last two shows for HBO, John from Cincinnati and Luck, didn't quite connect with audiences. John from Cincinnati was probably a little too out there for some viewers, while the the gambling drama faced plenty of bad luck. Neither show lasted more than two seasons.
We're not sure when we'll see Shadow Country, but hopefully sooner rather than later.