'The Witch' Director Robert Eggers Sets His Sights On A Rasputin Miniseries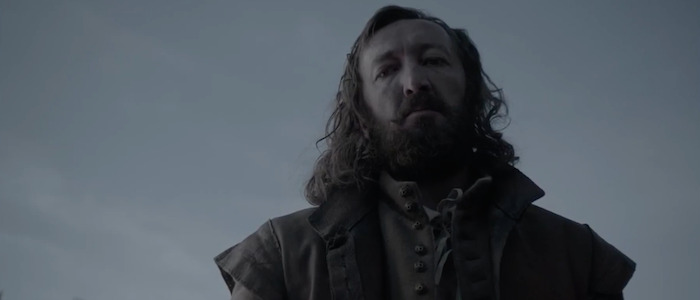 My love of The Witch is no secret around these parts, so I've been very curious about what what writer/director Robert Eggers would do next. We first heard word that he was developing a remake of the silent horror classic Nosferatu, but he later clarified that vampire fans would have to wait, as he was working on other projects first. Now, word has come down that Eggers is eyeing a television miniseries about Grigori Rasputin, one of the most mysterious, fascinating, and downright creepy historical figures of all time.
In other words: yes, please.
This project is still in its infancy, but Deadline has the details. Eggers has been tasked to write and direct the miniseries by Media Rights Capital, the independent studio who has had a hand in a wide variety of major films (their past credits include everything from Furious 7 to Ted). The project will be something of a reunion, as Eggers will will once again work alongside The Witch producers Jay Van Hoy and Lars Knudsen. There is no network attached to the miniseries and an episode count has yet to be determined (Deadline suggests "six to eight"). This show has a long way to go.
And yet, it's easy to get excited by this combination of artist and subject matter. Rasputin is one of world history's great enigmas, a man who rose from a peasant background to become the advisor, "faith healer," and and right hand man to Tsar Nicholas II of Russia. His apparent command of mysticism and debauched lifestyle have since become the stuff of legend. Distrusted and feared by other members of the government and the common people alike, Rasputin was eventually assassinated...although the it took poison, a whole bunch of bullets, and an icy river to actually finish the job. It's telling that popular culture has always been fascinated with this guy – few 20th century figures are this compelling while simultaneously being shrouded in mystery. You may even remember him as the villain of the first Hellboy movie, where he was depicted as an immortal supernatural sorcerer.
I have no idea who Eggers would cast as the Russian "mad monk," but he did just direct Ralph Ineson (see the top of this article) to a terrifying performance in The Witch. And as you can see, he certainly has the beard for the part...
Anyway, this Rasputin series joins Nosferatu and a medieval film called The Knight on Eggers' list of upcoming projects, which means that your guess is as good as ours when it comes to predicting what he'll actually tackle next. They all sound promising. At this point, I just want to see what else he has up his sleeve.