Daniel Craig Likely Finished As James Bond, According To Mark Strong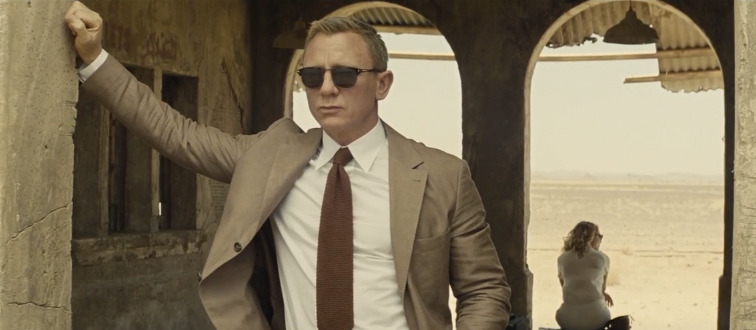 If you paid attention to the press tour for last year's latest James Bond mission in Spectre, then you know that Daniel Craig wasn't exactly eager to return to work as 007 anytime soon. During one interview, Craig said that he would rather slit his wrists then go make another James Bond movie at that point. He pulled back on those comments a bit later on The Today Show:
If you're 200 yards from the end of a marathon and someone comes running up to you and says, 'Are you going to run another marathon?' there's two words you use, and not on a morning show.
However, if Daniel Craig's close, personal friend and fellow actor Mark Strong (Sherlock Holmes, Kingsman: The Secret Service), who just happens to be the godfather to Craig's eldest son, is going to be believed, then the British actor may actually be done with his time on Her Majesty's Secret Service. Find out more about whether or not Daniel Craig is quitting James Bond below.
In an interview at Shortlist (via The Playlist), it was suggested that Strong would make quite an excellent villain for James Bond to face. Strong emphatically agreed, saying:
Do you know what, I'd have loved to have played the villain in a Bond movie while Daniel was doing it because he's a pal and that would have been great.
However, the bad news followed immediately after:
But I think he's come to the end of his Bond time and so it's probably never going to happen, but that would have always been great.
If you're disappointed with this news, this doesn't sound like it's a finalized decision yet. When Strong was asked if he could help influence the actor to keep his license to kill for one more mission, Strong said:
Well, I will try, believe me, I will do my best. But there are powers at work greater than us who make all these decisions.
And it's because of those powers that be that we shouldn't take this as fact just yet. After all, the studio may be able to make an offer that sits well with Criag enough to put himself through hell one more time. And considering Spectre was rather disappointing, it would be much better for Craig to go out on a high note as James Bond instead. But at the same time, the actor is set to star in an adaptation of Purity for the small screen, so a return to James Bond will have to wait a bit, if it's in the cards at all.
We already know that if Daniel Craig doesn't come back, then neither will Christoph Waltz. The actor who played Blofeld in Spectre is believed to have a deal that will require him to come back only if Craig is James Bond. That makes perfect sense since a new James Bond wouldn't have the same ties to the character as Craig's iteration does.
We likely won't have official word on the situation for awhile, but the chances don't seem to be good for the time being. But hopefully Craig taking a break from Bond will give him enough space away from big action to put on the tuxedo one last time.
Would you be disappointed if Spectre was Daniel Craig's last outing as James Bond?