Get Busy Livin' Or Get Busy Drivin': Morgan Freeman Can Now Narrate Your Road Trips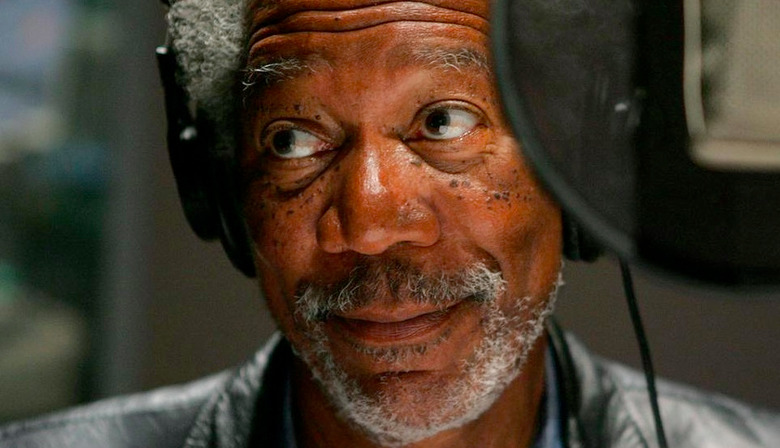 Various GPS systems have adopted plenty of famous pop culture voices to deliver audio directions to drivers on the road. You can get directions from character in The Simpsons, Darth Vader, Bert & Ernie, KITT from Knight Rider and more. Last year the navigation app Waze added Arnold Schwarzenegger to their line-up, but they've hit the jackpot with their latest addition.
Waze has announced that narrator extraordinaire Morgan Freeman has lent his voice to the application as part of a promotion for London Has Fallen, the forthcoming sequel to Olympus Has Fallen. Though Freeman has played the President of the United States of American before in Deep Impact, in this action franchise, he's just the vice president, and he's not narrating the movie.
But for those of you who aren't in the mood to watch The Shawshank Redemption or March of the Penguins, now you can get your daily dose of Morgan Freeman by downloading Waze and merely changing the Voice Language settings to Morgan Freeman.
Can you imagine how awesome it's going to be to have Morgan Freeman GPS? How sweet it will be to have his dulcet tones to tell you to take a left. Even if you miss one of your directions and have to make a u-turn, everything is going to be fine because Freeman's voice is so soothing. Though hopefully his voice isn't so soothing that it causes drivers to fall asleep or drive into a family of penguins crossing the street. That's something that happens, right?
Otherwise, you can catch Freeman in London Has Fallen on March 4.