'Taken' TV Series Sets 'Vikings' Star To Inherit Liam Neeson's Bad Luck With Terrorists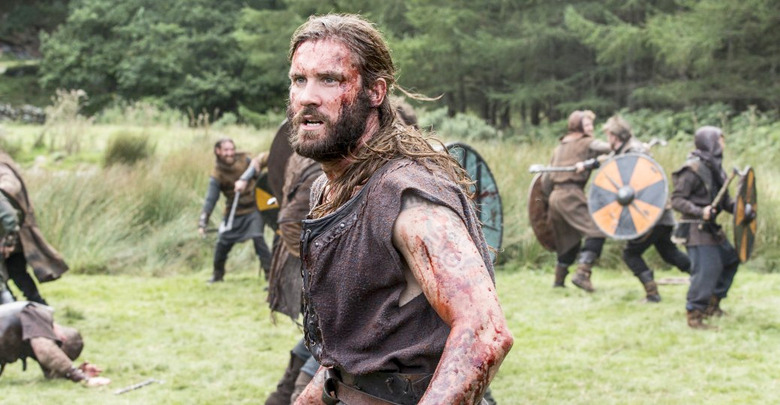 Not too long ago, we found out that the Taken TV series in development at NBC had rounded up TV director Alex Graves (Game of Thrones, The Newsroom, The West Wing) to be at the helm of the pilot for the prequel story that will show us how Bryan Mills (the character originated by Liam Neeson in the film franchise) acquired his particular set of skills. And now that TV series has a leading man to step into Neeson's shoes.
Vikings star Clive Standen has landed the lead role of Bryan Mills in the Taken TV series cast. But remember that this series will be set in modern day, but still follows a young version of the character before he would ever have to deal with his daughter and wife (and eventually himself) getting kidnapped. Find out more below.THR has the news of Standen's casting in the lead role that will follow Bryan Mills as he is recruited to be a black ops agent in the elite Emergency Covert Action Team. That sounds like the team that we've seen here and there in the film franchise, which is an element of the Taken franchise that I would have loved to see explored more on the big screen instead of repeating the same formula of Liam Neeson's loved ones being abducted.
The title of the show really only seems to work as brand recognition unless each episode will be about the Emergency Cover Action Team tracking down people who have been abducted. That would get old really fast, so presumably, this will be something more akin to a show like 24, which is getting a reboot of its own over at Fox.
Luc Besson (who previously turned his films La Femme Nikita and The Transporter into TV shows) is executive producing the series with Homeland scribe Alexander Cary writing and executive producing. That's some decent talent to have on board a series like this, so hopefully they can churn out something entertaining and exciting. However, since this is NBC, we won't hold our breath.
Taken has already been ordered straight to series at NBC, so we won't have to wait for a pilot to get approval by executives. We're going to see this Taken TV series hit the air whether we like it or not. As of now, I'm not expecting much from the Taken TV series, but I'll always be happy if something like this turns out to actually be worth watching.