'Kill Your Friends' Trailer: Welcome To The Music Industry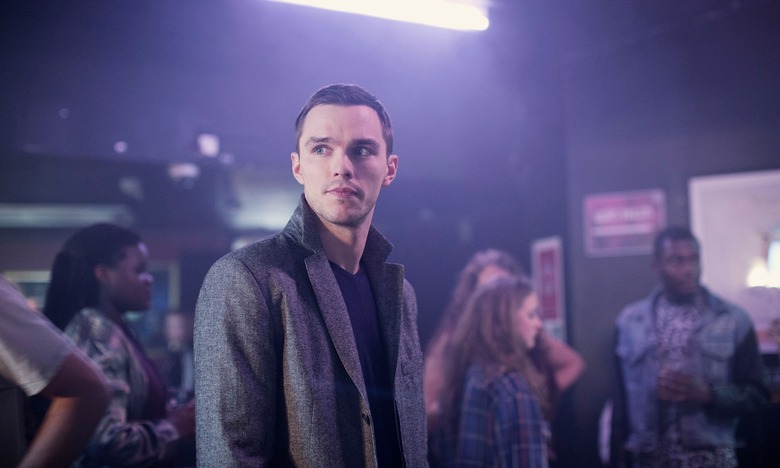 A few months ago we got our first look at actor Nicholas Hoult in Kill Your Friends. In the John Niven adaptation, Hoult plays an A&R man, Steven Stelfox, who literally starts killing off the competition. A story about a young, handsome, murderous and successful businessman is bound to draw comparisons to American Psycho, which this Kill Your Friends trailer actually embraces.
Watch the newest trailer for Owen Harris' feature directorial debut.
In the film, Hoult stars alongside Rosanna Arquette, Craig Roberts, Ed Skrein, George King, and James Corden. Harris directed an episode of Black Mirror, "Be Right Back," featuring Hayley Atwell and Domhnall Gleeson. Harris' Kill Your Friends premiered last year at the Toronto International Film Festival. The reviews were mixed, but most critics seemed to agree Hoult gives an impressively unhinged performance.
Take a look at the actor's performance in Kill Your Friends:
Calling Kill Your Friends "this generation's American Psycho" certainly sets the bar high. The familiarities between the two films are pretty obvious in the trailer. Hoult's protagonist looks completely despicable. Will the film add up to more than a cold, good-looking businessman killing off his friends, though? Considering Kill Your Friends is set in the 1990s and focuses on the music industry, hopefully the year and setting brings something new to this familiar story. If the film is exactly what we expect, though, then at least we have another Junkie XL (Mad Max: Fury Road) score to look forward to.
Here's the poster: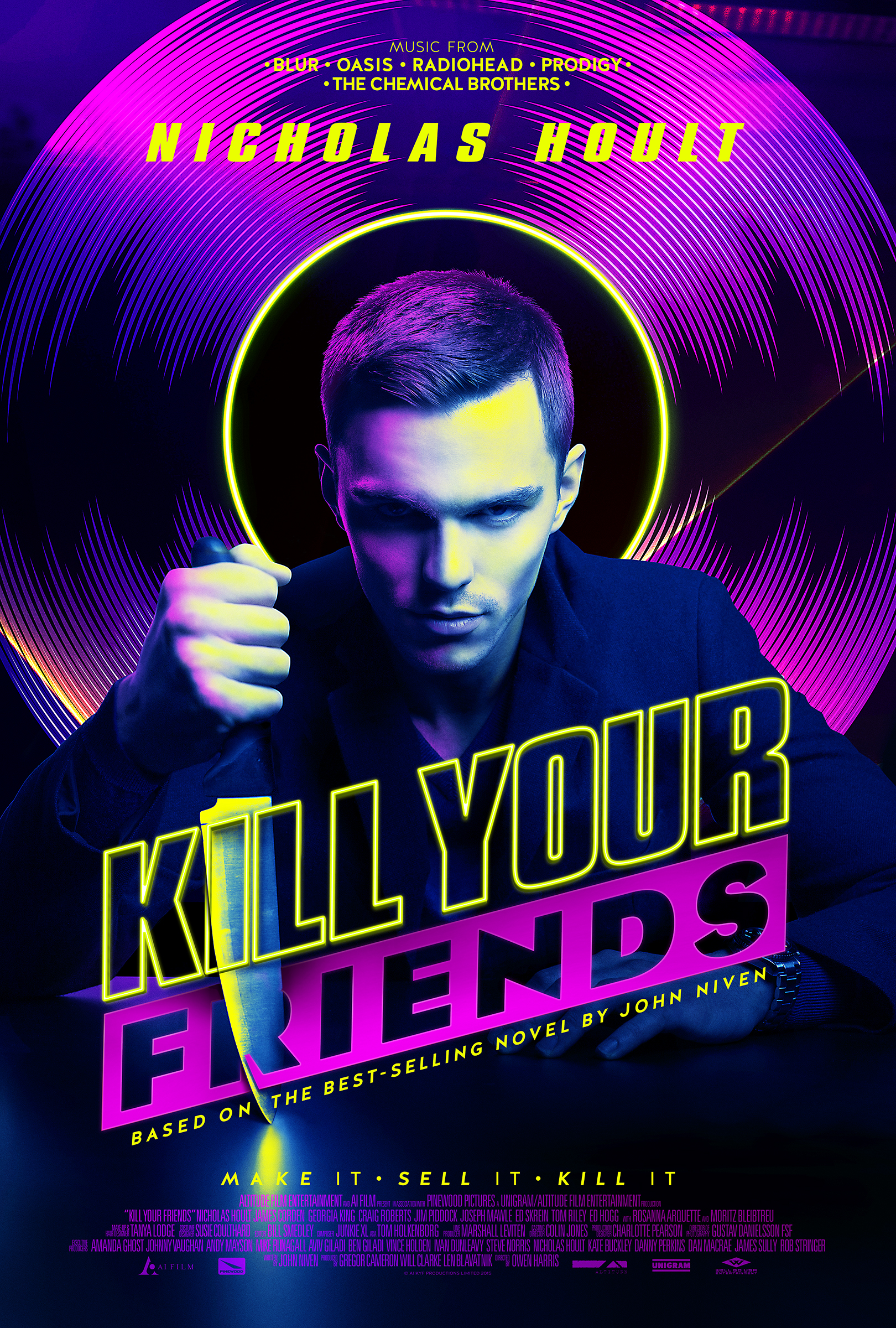 And here's the official synopsis:
London, 1997; the British music industry is on a winning streak. Britpop bands Blur, Oasis, Radiohead rule the airwaves and Cool Britannia is in full swing. 27-year-old hit chasing A&R man Steven Stelfox is slashing and burning his way through the music business, a world where careers are made and broken by chance and the fickle tastes of the general public. In an industry of dream-makers, Stelfox refuses to buy into the 'dream' – and despises anyone that does. Fueled by greed, ambition and inhuman quantities of drugs, Stelfox searches for his next hit record amid a relentless orgy of self-gratification. Created by an industry that demands success at any price, Stelfox takes the concept of 'killer tunes' to a murderous new level in a desperate attempt to salvage his career. Balanced against the backdrop of the music business and its characters, Stelfox is the ultimate anti-hero: chronically sexist, racist, and everything else-ist.
Kill Your Friends opens in theaters and is available on VOD on April 1st.