'Fastball' Trailer: Don't Worry, Kevin Costner Is Here To Teach You About Baseball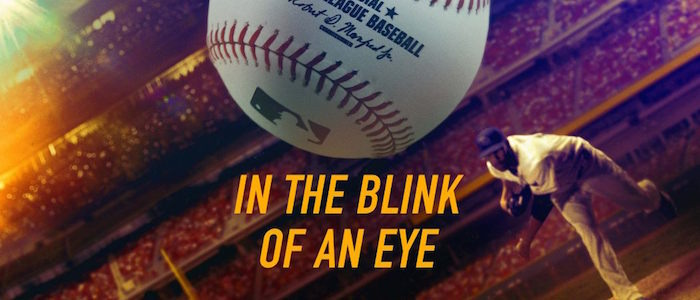 The Fastball trailer is all about taking a very deep and very specific dive into the history of baseball and it's all set to the soothing sounds of Kevin Costner's voice. In other words, it's one slice of Apple pie and a screeching bald eagle away from being pure, unfiltered Americana. As the title implies, this documentary explores the fastball, the fastest pitch in baseball that can send the ball from the mound to home plate in "less than the blink of an eye." Sports fans will probably be interested immediately. As for everyone else? Well, let's see if this trailer does its job.
Fastball is directed by Jonathan Hock, a documentary filmmaker whose career has revolved almost entirely around the world of sports. You may recognize his name from 30 For 30 films like Of Miracles and Men, Survive and Advance, and The Best That Never Was. And if you don't recognize those titles, you need to get some 30 For 30 in your life. I'm not even a huge sports fan and I devour each and every film in ESPN's consistently fascinating sports documentary series.
Anyway, here's the trailer for Fastball:
Since Kevin Costner and baseball go together like hot dogs and cheap beer, bringing him on board to narrate this film is a stroke of genius. Even if you don't care about baseball, you may very well care about the star of Bull Durham, Field of Dreams, and For the Love of the Game informing you about why you should care. And you'll nod along and agree with every word he says because Kevin Costner is the father you wish you actually had. Sorry, Real Dads of Planet Earth.
Here is the official synopsis for the film:
The essence of baseball is the primal battle between the pitcher and batter, but the magic of the game arises from that confrontation, only 396 milliseconds in the making. The mysteries and memories of Baseball's greatest heroes are revealed in FASTBALL, featuring interviews with dozens of former players, from legendary Hall of Famers to up-and-coming All-Stars, including HANK AARON, NOLAN RYAN, & DEREK JETER, and narrated by KEVIN COSTNER. Based on the original idea by the film's producer, Thomas Tull ("Dark Knight") who also produced the Jackie Robinson biopic "42," FASTBALL is peppered with archival footage of baseball's greatest moments plus original high-speed 4K footage and motion graphics that unlock the secrets hidden within a ball traveling over 100 mph. While players, historians, and scientists might disagree on who was actually the fastest pitcher in history – and yes, the film does the physics and concludes with a clear verdict – FASTBALL tells the story of the game itself.
Fastball is set to open on March 25, 2016, where it will be an ant under the boot of Batman v Superman: Dawn of Justice. If nothing else, this film is destined to be a Netflix mainstay.