Deadpool Sides With Captain America For Civil War, Iron Man Doesn't Think It'll Last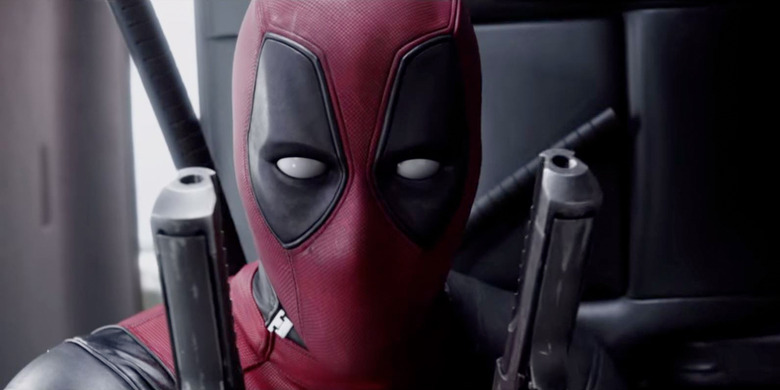 It was another big weekend at the box office for Deadpool as the R-rated comic book mercenary took the top spot by adding another $55 million to its fattening wallet. In addition, the film added another $85 million overseas, bringing the worldwide total to nearly $492 million in just two weeks. And analysts believe these numbers put the movie on track to becoming the highest grossing R-rated movie in history, potentially surpassing The Passion of the Christ's domestic record and The Matrix Reloaded's worldwide numbers.
Over the weekend, an unlikely ally dished out some congratulations to Deadpool star Ryan Reynolds and the film's surprising success with Captain America himself, Chris Evans, taking to Twitter with some kind words. Reynolds responded in kind, but Robert Downey Jr. noticed their exchange and he has some concerns. Find out what unfolded on Twitter below.
Here's the initial tweet of the Chris Evans Deadpool love praising Ryan Reynolds and the movie:
Wow.....Deadpool was AWESOME! Well done @VancityReynolds #killedit #maximumeffort

— Chris Evans (@ChrisEvans) February 20, 2016
Even though Marvel Studios and 20th Century Fox may have some beef, it's cool to see Chris Evans staying above all that show business nonsense. And Ryan Reynolds couldn't have been more flattered, opting to show his appreciation by taking a stand on the forthcoming Civil War:
#TeamCap https://t.co/3Gtc9yqSF6

— Ryan Reynolds (@VancityReynolds) February 20, 2016
However, this choice in Deadpool's allegiance didn't go unnoticed by the opposition. Robert Downey Jr. took to Twitter to call out Deadpool on his choice in allies for Civil War, and he doesn't think the Merc with a Mouth is going to get along with Captain America after he hears all that salty language:
.@VancityReynolds Et tu, D-pool? Gimme a shout when Rogers boots you out for "cussing"!

— Robert Downey Jr (@RobertDowneyJr) February 20, 2016
Kudos to Downey for making a great reference to what is probably the best recurring joke in The Avengers: Age of Ultron and giving us all something to have a good laugh at.
However, it's a shame we can't see Deadpool, Iron Man and Captain America on the big screen together. As we know, 20th Century Fox has the rights to Deadpool while Captain America and Iron Man are comfortable over at Marvel Studios. So we'll never get to see how Deadpool's smart mouth would match wits with the genius, billionaire, playboy, philanthropist anytime soon.
At the same time, fans never thought we'd see Spider-Man team up with The Avengers until Sony and Marvel struck a deal to share the webslinger. 20th Century Fox isn't in as desperate of a position as Sony was, especially with Deadpool cleaning up at the box office, but maybe they can make something work. Otherwise, Deadpool will just have to continue the sneaky references to Marvel Studios characters as they've already done.