Doug Liman Will Direct The First Scripted Virtual Reality Series, 'Invisible'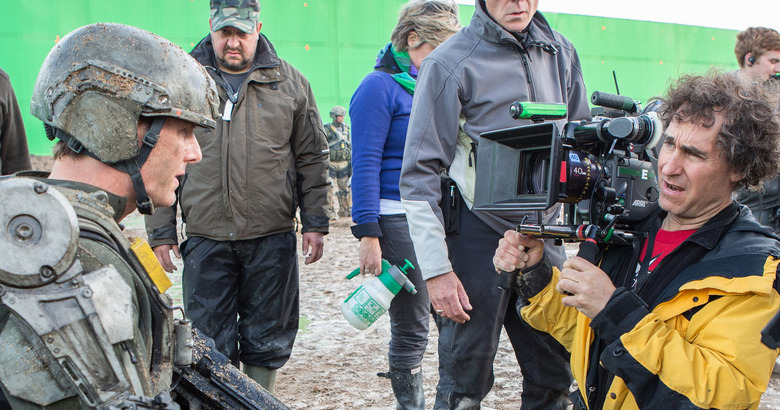 A scripted virtual reality television show... I wonder how many filmmakers were contemplating such an idea 20 years ago. Filmmaker Doug Liman (Edge of Tomorrow) is going to experiment with virtual reality and narrative for Invisible, an ambitious-sounding show in the works.
Learn more about the Doug Liman virtual reality project below.
Deadline says Condé Nast Entertainment and Liman are working together on the virtual reality series. Liman will direct, but we're unsure whether he'll direct the pilot or helm the entire season himself. The thriller is scripted by Julina Tatlock and Melisa Wallack (Dallas Buyers Club).
Here's the logline:
For generations, the dynastic Ashland family has passed on a gene that gives them an extraordinary ability, which has enabled them to accumulate vast amounts of power and wealth. As the modern generation faces diminished abilities and more scrutiny than ever before, the birth of an exceptional new child draws public interest and their family secret teeters on the brink of becoming exposed.
The show is probably called "Invisible" for a reason, so that one "passed on gene" and "extraordinary ability" is probably the power of invisibility, and watching how the family obtained power and wealth through invisibility could be quite fun. Set in a virtual reality or not, that's not a bad logline.
How much will viewers be able to influence the show, though? The series is scripted, so it'll be interesting to see how much control a participant has. We're going from "viewer" to "participant" with Invisible, and if the show is actually of good quality, it'll be an experience, that's for sure.
Liman is certainly keeping busy. The direct recently shot Mena overseas, a true-life thriller headlined by his Edge of Tomorrow star, Tom Cruise. Next he'll direct Gambit for 20th Century Fox, which was originally scheduled for later this year. There's no chance the comic book movie will make that release date; it's only a matter of time until "the heist movie" is pushed back on the release calendar. After that project, the The Bourne Identity director may helm Luna Park, which would possibly also star Cruise.
With the exception of Jumper, Liman always has a good eye for material. Often that material changes, as the director kind of finds the movie throughout shooting, but whether it's a TV show like Invisible or next year's Mena, if his name is on it, it's worth looking forward to.
There's no word on when Invisible will premiere.