'It' Producer Promises An R-Rating, Can't Confirm If Everything Down There Floats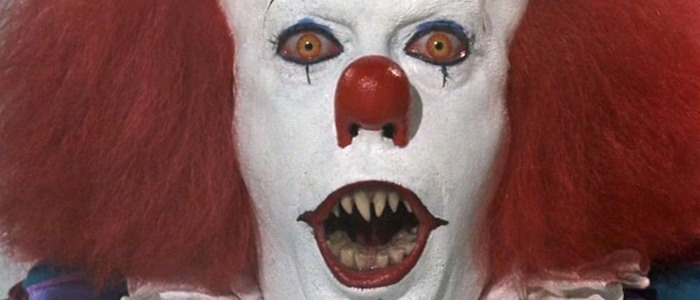 The past year has been a roller coaster of emotions for Stephen King fans. The oft-promised adaptation of The Dark Tower series has finally found momentum under director Nikolaj Arcel after years spend crawling around the development wasteland. The long-gestating adaptation of The Stand revved and stalled and revved before stalling once again – leading director Josh Boone to jump over to a film version of Revival, a completely separate King novel. And in the most heartbreaking turn of all, True Detective season one director Cary Joji Fukunaga dropped out of the upcoming film version of It, a project that fit his sensibilities like a glove.
But It is still in the works and the film will shoot later this year with Mama director Andrés Muschietti at the helm. At the very least, producer Roy Lee (who also provided updates on The Stand yesterday) is now promising that the film will have an R-rating.
Speaking with Collider at DICE 2016, Lee confirmed that R-rating, the plan to split the novel into two separate films, and a 2016 production start, but he also confirmed that Fukunaga and Chase Palmer's screenplay has been rewritten:
It will hopefully be shooting later this year. We just got the California tax credit... Gary Doberman wrote the most recent draft working with Andy Muscetti, so it's being envisioned as two movies.
Considering the details of the uphill battle Fukunaga fought before departing the project, this rewrite may be a reason to be concerned. Stephen King's original novel is a dense and lengthy hunk of madness, a horror tale that frequently journeys into dark and deeply uncomfortable places that go beyond traditional horror. There are some moments where it genuinely feels like it goes a few steps too far. An R-rating is a nice start, but that rating doesn't guarantee that the book's most frightening elements will emerge intact.
Fukunaga is the kind of filmmaker willing to wallow in that kind of unpleasantness, but what about Lee and Muschietti? Should we brace ourselves for a watered version of this story? While Tim Curry is undoubtedly frightening as the titular monster in the 1990 miniseries adaptation of It, the rest of the series is painfully sanitized and a cringeworthy example of what happens when you strip the raw nerve out of King's work.
Interestingly, the current plan is still following the template Fukunaga was working from when he was still on board. The first of the two films will take place decades in the past, following a group of kids who encounter a shapeshifting monster that preys on children. The second film will take place in modern day, following the kids as adults as they reunite to finish the creature off once and for all. Here's Lee:
It is very close to the source material in one way but very different if you look at it as a literary piece of work... We're taking it and making the movie from the point of view of the kids, and then making another movie from the point of view of the adults, that could potentially then be cut together like the novel. But it's gonna be a really fun way of making this movie.
That's actually a sound solution for brining a story as complex as It to the screen. In the novel, King rotates back and forth on both timelines, spreading out both stories until the final chapters. This structural change will allow for two distinct films that will hopefully stand alone but operate well together.
There is now way any horror fan can't be intrigued by an R-rated, two-film adaptation of It. Even with Fukunaga gone, there is still promise here (Mama is a finely directed film). However, until we see differently, it's hard to stop imagining the version everyone already has in their own head.