'Hunt For The Wilderpeople' Trailer: Sam Neill And A Chubby Kid Are Quite The Outlaws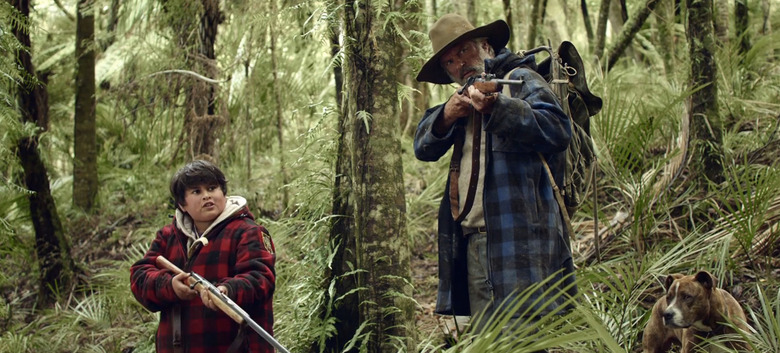 One of the hit premieres out of the 2016 Sundance Film Festival this year was New Zealand's comedy Hunt for the Wilderpeople. The film comes from What We Do in the Shadows director Taika Waititi, who is preparing to make the jump to big budget filmmaking with Thor: Ragnarok at Marvel Studios, and his latest film proves why he's one of the best and brightest filmmakers working today.
Sam Neill plays a grumpy old man who ends up stuck with a chubby little orphan named Ricky Baker (Julian Dennison in a breakthrough performance) after his sweet wife passes away, just when the young lad was starting to feel at home in the middle of nowhere. But the two unlikely family members end up on the run together from the law when Ricky decides he doesn't want to go back to child services and some miscommunication pegs his foster uncle as a kidnapper. What ensues is a hilarious trip through the wilderness that is just as heartwarming as it is raucously funny.
Watch the full Hunt for the Wilderpeople trailer after the jump.
Even though this trailer does have some of the great jokes in the movie, including that Terminator reference at the end, they've been smart to leave out plenty of the best ones. However, I wish they would have kept the Rhys Darby cameo under wraps until people saw the movie. As usual, Darby is a scene stealer, and I hope Waititi figures out a way to fit him into Thor: Ragnarok.
If for some reason this trailer doesn't convince you how good this movie is, I will say that the pacing and energy of this trailer isn't quite on par with what you'll see in the movie. Hunt for the Wilderpeople is more lively, with non-stop laughs, and it feels like this trailer sputters a little bit in trying to convey the right tone. If you want a more detailed take on the movie, read Angie Han's full positive review from Sundance right here. Plus, you can watch the first teaser trailer over here as well.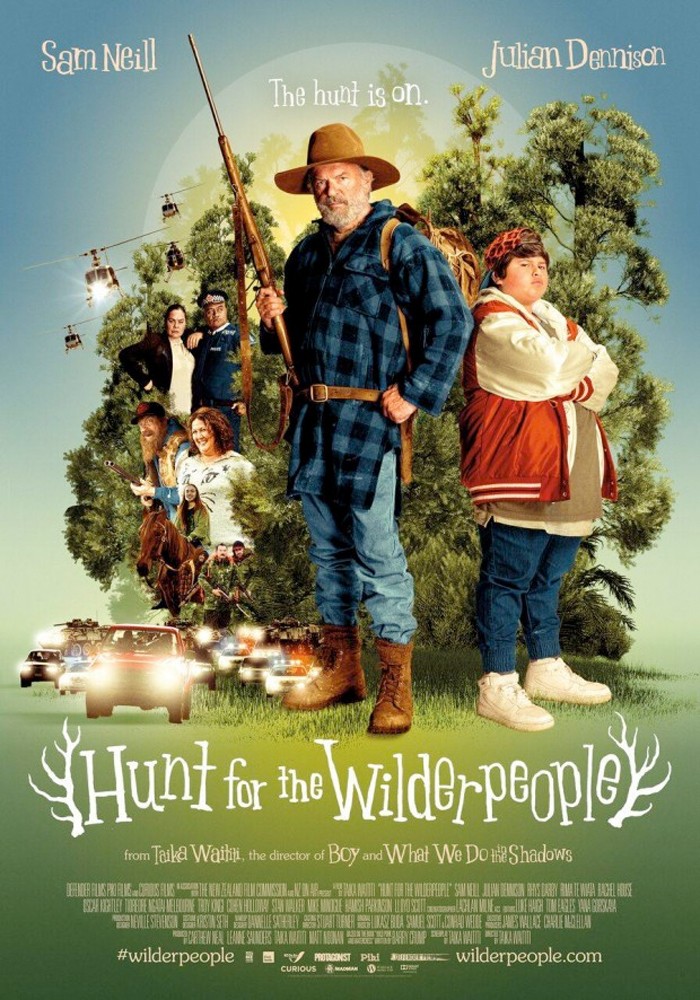 Raised on hip-hop and foster care, defiant city kid Ricky gets a fresh start in the New Zealand countryside. He quickly finds himself at home with his new foster family: the loving Aunt Bella, the cantankerous Uncle Hec, and dog Tupac. When a tragedy strikes that threatens to ship Ricky to another home, both he and Hec go on the run in the bush. As a national manhunt ensues, the newly branded outlaws must face their options: go out in a blaze of glory or overcome their differences and survive as a family.
Hunt for the Wilderpeople opens in New Zealand on March 31 but doesn't have a US release date yet.