Scott Cooper And Christian Bale Will Shoot 'Hostiles' This Summer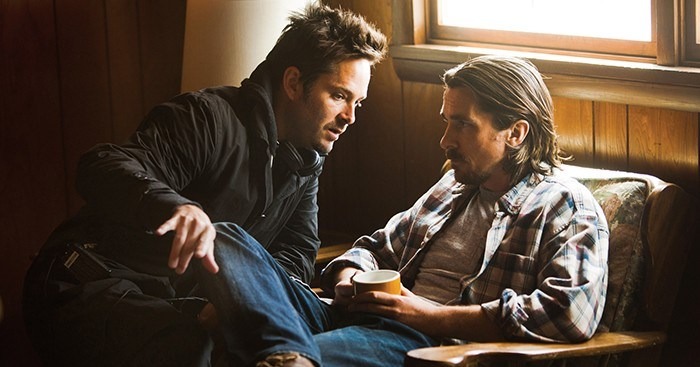 Scott Cooper's directorial career got off to a great start with Crazy Heart, a well-acted drama that scored Jeff Bridges an Oscar win. Cooper's two films that followed, Out of the Furnace and Black Mass, were less successful with audiences and critics. The director's recent gangster drama may have been a disappointment, despite Johnny Depp's often terrifying performance, but he still does have a way with actors. So it's understandable that Out of the Furnace star Christian Bale (The Big Short) would want to work with him again for his latest project, Hostiles.
Learn more about the period piece below.
Variety says Scott Cooper and Christian Bale will shoot the drama this summer. The outlet adds Bale was taking some time off following The Big Short, after suffering a knee injury. Although he's currently campaigning for his Academy Award, his schedule should free up soon, as awards season is almost over. And also because he dropped out of Michael Mann's Enzo Ferrari biopic, due to weight gain concerns.
In Hostiles, set in 1892, Bale will play a famous Native American-hating soldier. The soldier is due to retire soon, but before he does, he must escort a dying Cheyenne war chief and his family to back to their tribal lands. Traveling all the way from New Mexico to Montana, the two men find a young widow whose family has been murdered. Together, the two men must join forces to survive their journey and hostile Comanche tribes.
Putting aside the treacherous journey for a second, this sounds like a more scaled-down picture than Black Mass and Out of the Furnace, which featured notable ensemble casts. Maybe a more intimate story, like Crazy Heart, would be good for Cooper. Maybe I'm wrong, but Hostiles reads as more of a two-hander than a sprawling epic with a huge cast.
Cooper was working on a few other projects, but Hostiles will be next for him. In addition to this drama, he's involved with American Wolf and White Night. The latter of the two Warner Bros. sees as their opportunity to create a James Bond or Jason Bourne-esque franchise, centered on "a disgraced Secret Service agent. Once his relationship with his bosses takes a turn for the worse, he starts to protect the family of an arms dealer. The former agent and his employer are then hunted down by the CIA."
Bale gave a fine performance in Out of the Furnace. That film is a bit muddled and turns into a more conventional thriller by the end, but the actor was completely dedicated to the role, expressing a wide-range of emotions. While the end result wasn't as satisfying as his performance, it wasn't without its strong points, mostly involving the actors.