This Week In Trailers: Absolutely Fabulous, Natural Born Pranksters, My Big Night, Belladonna Of Sadness, Honky Tonk Heaven: Legend Of The Broken Spoke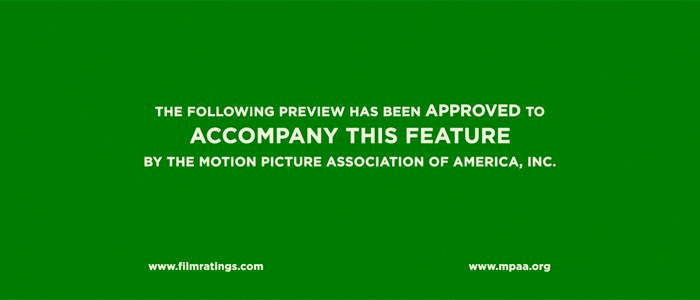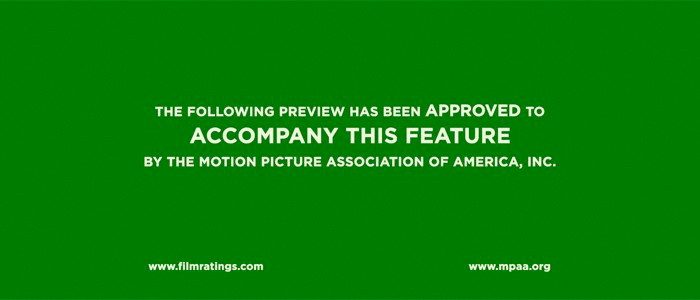 Trailers are an under-appreciated art form insofar that many times they're seen as vehicles for showing footage, explaining films away, or showing their hand about what moviegoers can expect. Foreign, domestic, independent, big budget: What better way to hone your skills as a thoughtful moviegoer than by deconstructing these little pieces of advertising? This week we catch up with Ab Fab's Edina and Patsy, visit a true honky tonk, get our fill of a fictional Sabado Gigante, get kind of pervy with an animated joint from the 70's, and outwardly wonder who is Roman Atwood.
Absolutely Fabulous Trailer
Straight up honest, I've never seen a single Ab Fab.
What seems to have made Jennifer Saunders and Joanna Lumley such enduring television icons in the minds of anglophiles around the world is that theirs was a comedic partnership that cut through the noise. While I can't vouch for how great the end product was there was, and is, a steady stream of passionate voices that yearned for more of this duo. In steps director Mandie Fletcher, who has a wildly accomplished resume of directing British televised comedy, so it stands to reason that this is the best shot these women have of capturing that fanaticism that has never tempered down since the show stopped producing proper seasons years ago. By the looks of the trailer, people will not be disappointed.
Honky Tonk Heaven: Legend of the Broken Spoke Trailer
"I went in there to see if I could get my ass kicked" – Willie Nelson
I don't know why this documentary, which will be playing at SXSW next month, stood out to me as such a notable trailer but there's such honesty that comes across in the words, in the moments, that are chosen there was just no way I couldn't showcase it. Under the directorial auspices of Brenda Greene Mitchell and Sam Wainwright Douglas what you have here is a simple slice-of-life documentary that speaks to a genuineness about a subject that could just as soon play quietly in the corner without nary a peep of controversy about its content or presentation. Listen to the stories, understand its POV, as that's where its real strength comes from.
My Big Night Trailer
Not enough is made of The Last Circus.
A truly decadent adventure, The Last Circus was nothing short of an ocular feast. Director Álex de la Iglesia came out swinging with a movie that had as much to say about violence as it did about some poignant social/political components that, while a little uneven in some places, was a satisfying watch. This trailer, which seems to add to his M.O. of using spectacle to guide his narrative, is nothing short of enthralling. I may not know exactly what's happening but the Fellini-esque use of fantasy and hyper-realism connects like a fist to the face as you take it all in.
Belladonna of Sadness Red Band Trailer
Here's the thing, if I listed the number of movies I HAVEN'T seen I am positive there would be a quiet riot to have me replaced.
There are just so many influential movies out there it can feel, sometimes, there is just no way to see them all. Case in point here is director Eiichi Yamamoto's 1973 anime classic that, by all intents and purposes, was DOA when it was released and it most certainly bankrupted the studio that produced it. Funny thing is, though, that this movie, which was inspired by artists like Gustav Klimt, looks like a visual feast. No, I haven't seen it or even heard of it until this week but this trailer seems like an invitation to enter into a world unlike anything you've ever experienced. I mean, get to the minute mark and just take that all in while trying to process it. Good luck. Also, just the mere presentation of this trailer seems to be something of a different era. It's fantastical and weird and nutty and wildly incoherent but it just works so well on all levels.
Natural Born Pranksters Trailer
There is really only one YouTube sensation I follow with any regularity that I would trust to create a compelling, feature length movie: Casey Neistat.
When it comes to YouTube'r Roman Atwood, however, I'd rather watch Fail Army on a loop before I'd understand what he is trying to do here. Along with co-director Tyler Lee Hassard this trailer feels like a mishmash of toddler humor, cringe-y attempts to do what the Jackass kids have done better, and overall has the feel of a badly directed home video. Maybe you feel different as over 5.7 million subscribers seem to lap this up on a daily basis. I'm just not one of them.
Nota bene: If you have any suggestions of trailers to possibly be included in this column, even have a trailer of your own to pitch, please let me know by sending me a note at Christopher_Stipp@yahoo.com or look me up via Twitter at @Stipp
In case you missed them, here are the other trailers we covered at /Film this week: