Cool Stuff: Custom 'Pacific Rim' LEGO Jaeger Can Take On Any Kaiju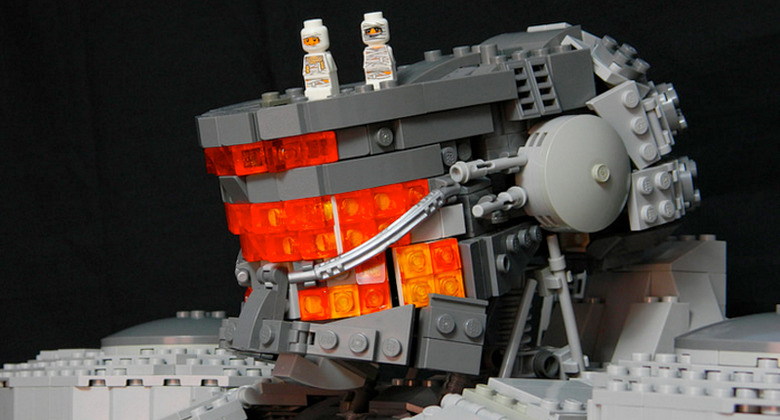 Even though hope for Pacific Rim 2 was thought to be lost, back in January we learned that the film isn't exactly dead yet, and Guillermo del Toro may still yet get around to the next phase of the fight between humanity and the massive inter-dimensional monsters known as kaiju. And while waiting for the sequel, one fan decided to spend his time building a Jaeger of his own, in LEGO form. No, it's not big enough to take down any kaiju, but it's impressive nonetheless.
Check out the Pacific Rim LEGO creation after the jump.
Here's some images of the LEGO Jaeger created by master builder Jason Corlett (via Kotaku):
It took Jason about 86 hours to complete this custom LEGO version of the Striker Eureka Jaeger, made with over 5,000 pieces, and measuring 2 feet tall. Even though that's a massive set, it's not quite big enough to match the scale of the LEGO minifigures, with the microfigures seen on top of the manned robot's head instead of the regular sized figures.
We're not sure if the set allows for any maneuverability of the arms and legs, but you can't deny that it looks cool as hell. Now if we could just get a custom kaiju LEGO set to go with it, and maybe a set for the Gypsy Danger hero Jaeger, then we would be happy. Actually, we'll be happy when LEGO decides to make official Pacific Rim LEGO sets. But as with Pacific Rim 2, we won't hold our breath.
If you want to see more of the LEGO Jaeger, check out Jason's Flickr page right here.