'Triple 9' Trailer And Buzz: How Does John Hillcoat's Star-Studded Crime Thriller Shake Out?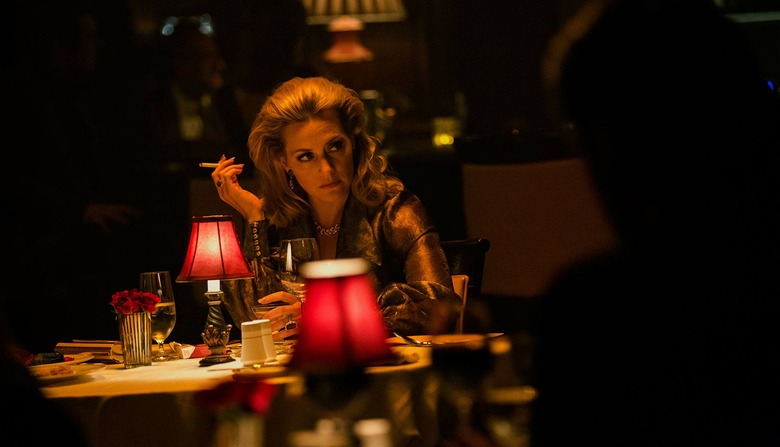 What do you get when you combine John Hillcoat, the talented director of Lawless and The Road; an A-list ensemble cast that includes Woody Harrelson, Casey Affleck, Chiwetel Ejiofor, and Kate Winslet; and more dirty-cop tropes than you can shake a stick at? The answer is Triple 9, a gritty crime thriller that lands in theaters next weekend. The Black List script by Matt Cook centers on a group of corrupt officers blackmailed by the mob into pulling off an insane heist. They decide the only way to pull it off is to kill one of their own, but suffice it to say things don't go as planned.
Open Road Films has come in just under the wire with one last Triple 9 trailer, just as the first Triple 9 reviews have hit the web. Watch the latest promo, and find out what the critics are saying about Hillcoat's caper, after the jump. 
First things first, the trailer.
The trailer looks intense and grimy and it isn't afraid to remind you how great that cast really is. The promise of Winslet chewing scenery as a heartless mob boss should be enough to get some curious movie lovers into theaters by itself. And Affleck is really off to a bang this year. He's already done the old-fashioned heroism thing in The Finest Hours and wowed the Sundance crowd with Manchester by the Sea, and now he's shoulder-to-shoulder with some of the finest actors of his generation here.
The reviews, however, are a little more... mixed... than we might have hoped. On one end of the spectrum are folks like Screen International's Tim Grierson, who admiringly describe Triple 9 as "pulp with plenty of juice," but on the other there are critics like TheWrap's Alonso Duralde, who found it to be "not just dumb, [but] disastrous. Sample a few other reviews below and then catch Triple 9 in theaters February 26 if you'd like to make up your own mind.
And for a time, the film's somewhat unconventional structure, which keeps ostensible hero Affleck to the margins for much of the running time, keeps you involved and wondering where Matt Cook's screenplay is going.
The answer, unfortunately, is "nowhere particularly interesting" — or more accurately, "nowhere you haven't seen before." Beyond the titular hook, there's little here that you wouldn't get from putting "Heat," "The Departed" and half-a-dozen episodes of "The Shield" in a blender. As well-handled as the set pieces are, the connective tissue doesn't pull you along, and then collapses completely in a messy, unsatisfying final act.
The Hollywood Reporter's Todd McCarthy:
Individual scenes are charged with energy, tense confrontations are numerous, and Hillcoat and Cook's intentions were undoubtedly partly to tease and taunt viewers with uncertainly about where they, and the characters, stand, to figure out who's got the power and who doesn't. If it was possible to give a damn about any of them, it would help, but without much investment, one just sits back with increasing detachment and bemused curiosity as to where and on whom the next shoe will drop.
Well suited to Hillcoat's gifts for low-boil suspense and brutal eruptions of violence in close, male-dominated quarters, the film has grit and atmosphere to burn but also a certain narrative sketchiness, as though unable to reconcile its sharp sociological portraiture with the pleasures of a more robustly plotted crime yarn.