The New 'Ghostbusters' Villain Looks Awfully Familiar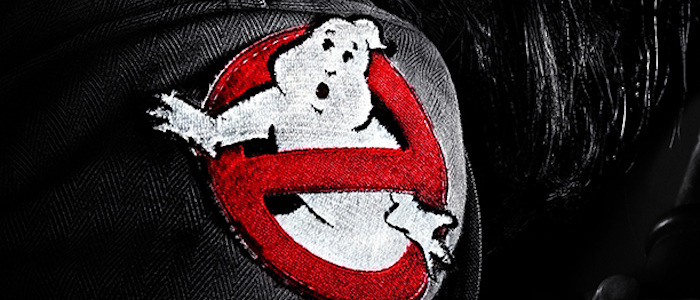 Aside from a few stills here and there, Sony still hasn't revealed a whole lot about its upcoming Ghostbusters reboot. We know it'll be directed by Paul Feig and star Kristen Wiig, Melissa McCarthy, Leslie Jones and Kristen Wiig as the new fab four, but we won't actually get our first good look at the new 'busters in action until next month, when the first trailer finally drops.
As happens so often, though, Sony's commitment to secrecy has been undermined by its desire to sell some toys. Confirmed details on the villain, played by Neil Casey, remain under lock and key, but it seems we've gotten an early sneak peek at the character thanks to Toy Fair. Take a look after the jump.
Meet Rowan, as photographed at Toy Fair by "Pixel Dan" Eardley.
Confirmed at #Mattel this morning that this is the main villain in the new #Ghostbusters movie. #ToyFair #TF16 #NYTF
(If you need further proof that this is indeed Rowan, the bad guy of new Ghostbusters, you can also watch a Mattel rep run down the new Ghostbusters toy line here. He doesn't really offer any further character details, though.)
Although Rowan is a new character created for this movie, he'll look instantly familiar to any fan of the Ghostbusters franchise: he's the team's iconic logo come to life and made to look slightly more terrifying. But only slightly, because he still has the look of a goofy cartoon ghost, only now with a red bow tie, sharper teeth, and angrier eyebrows. He looks deeply silly, but then again, so did Slimer and the Stay-Puft Marshmallow Man.
It seems a bit unfortunate that we're first seeing Rowan as a toy, and the internet is predictably freaking out already about whether or not this means Paul Feig has ruined all our childhoods. (The answer is no, because the original will continue to exist no matter how amazing or terrible Feig's new movie turns out to be. Deep breaths, people.) But Sony must have known the risk it was running when it decided to hold off on releasing the trailer until early March. Here's hoping that promo is good enough so that we can finally stop worrying about whether the new Ghostbusters will be any good, and start looking forward to it without reservation.
The Ghostbusters trailer drops March 3. Ghostbusters opens July 15.