'Bastille Day' Trailer: Idris Elba Gets Some Action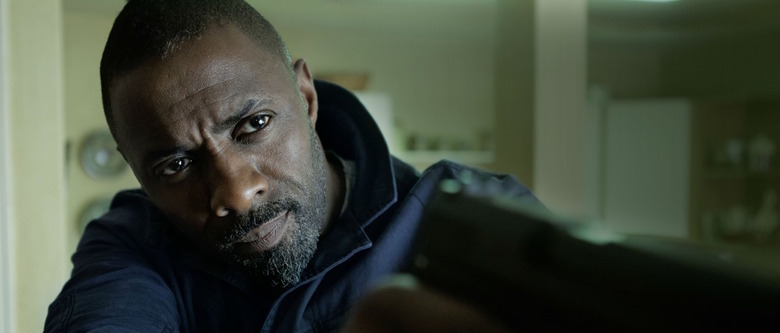 Yes, it's got "Day" in the title, but no, it's not another one of Garry Marshall's middling ensemble romcoms. Bastille Day stars Idris Elba as a CIA agent looking into a bombing attack in Paris. He teams up with an American pickpocket (Richard Madden from Game of Thrones), who's unwittingly gotten mixed up in the whole affair. Together, they start to unravel a large-scale conspiracy within the police force. Watch the first Bastille Day trailer after the jump. 
Bastille Day might seem like just another totally forgettable action-thriller, except for one thing: Idris Elba. This looks like a great chance for him to have some fun after the intense Beasts of No Nation, and it comes as no surprise that he makes for a fantastic action hero. (There's a reason the internet has been clamoring for him to play Bond.) And Madden is probably just relieved to get a chance to wear comfortable modern-day clothing after spending all of Game of Thrones and Cinderella in stiff old-timey fantasy costumes. The two of them seem to have surprisingly good chemistry, which counts for a lot in a movie that looks fairly standard-issue in every other way.
Michael Mason (Richard Madden, Game Of Thrones) is an American pickpocket living in Paris who finds himself in the hands of the CIA when he steals a bag that contains more than just a wallet. Sean Briar (Idris Elba, Avengers: Age Of Ultron), the field agent on the case, soon realizes that Michael is just a pawn in a much bigger game and is also his best asset to uncover a large-scale criminal conspiracy in the heart of the police force.
Going against commands, Briar recruits Michael to help quickly track down the source of the corruption. As a 24hr chase ensues, the unlikely duo discover they are both targets and must rely upon each other in order to take down a common enemy.
Bastille Day was originally set to open in February in the U.K., but after the Paris attacks last November it was delayed to April 22. No U.S. release date has been set.