'Ghostbusters' Trailer Teaser Offers First Ominous Footage, Full Trailer Arrives In March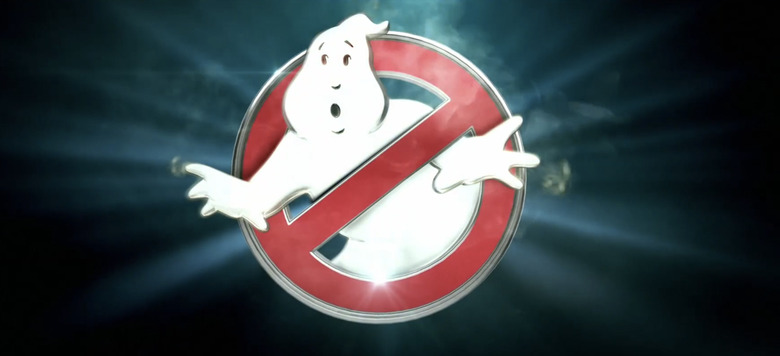 As you were reminded of earlier this week, Ghostbusters 2 predicted the end of the world to happen on February 14th, 2016. That's today's Valentine's Day. Thankfully, we're still here, and that means that we still get to see what Paul Feig's new take on the Ghostbusters will offer when it hits theaters this summer.
So far we've only seen photos of Melissa McCarthy, Kristen Wiig, Kate McKinnon and Leslie Jones in the movie, but now the first footage from the movie has arrived in the form of a trailer announcement. But keep your expectations in check, because the Ghostbusters trailer teaser does't show us much of anything yet.
As you can see the footage doesn't actually show any of the new Ghostbusters. Instead, they use shots of New York City, speeding police cars, and a whole squad of soldiers in what appears to be Times Square, carefully approaching in unseen danger. All of this is broken up by bumpers that say "Who you gonna call?" It seems a bit strange to me that they changed it from "Who ya gonna call?" but whatever works, I suppose.
Even though this trailer tease is very ominous and has a rather serious tone, I'm willing to bet that's just the beginning of the trailer and it will dive into the comedy after teasing whatever paranormal threats are coming to New York City this time. We'll find out when the full trailer arrives on March 3.
We already have a hint of what's to come thanks to the new LEGO set that was unveiled recently. One of the LEGO minifigures for Chris Hemsworth featured a bit of a spoiler, but we won't reveal that here. If you really want to know what happens to his character, you can check out that article right here.
Otherwise, we just got a look at the Ecto-2, a Ghostbusters motorcycle that's armed with some kind of ghost busting weaponry, and now we're just anxious to see everyone in action. Personally, I'm excited to see how the effects for the ghosts and the proton packs look this time.
Thirty years after the original film took the world by storm, Ghostbusters is back and fully rebooted for a new generation. Director Paul Feig combines all the paranormal fighting elements that made the original franchise so beloved with a cast of new characters, played by the funniest actors working today. Get ready to watch them save the world this summer!
Ghostbusters arrives this summer on July 15.