'Lethal Weapon' TV Series: Damon Wayans Sr. Isn't Too Old For This... You Know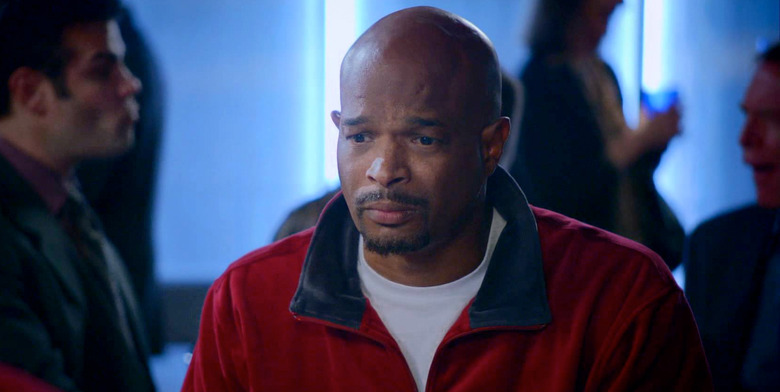 Undoubtedly, the new trend in network television is bringing back movies that have been around for years and retooling them as TV shows. Limitless and Minority Report have already made the jump, Training Day, Rush Hour and Cruel Intentions are on the way, and now one more is being thrown together at Fox.
The network has just ordered a TV pilot based on the classic action franchise Lethal Weapon starring Mel Gibson and Danny Glover, and they already have Damon Wayans Sr. lined up to take the latter's role as LAPD detective Roger Murtaugh. Find out more about the Lethal Weapon TV series after the jump.
As of now, this is just a pilot order from Fox, so there's a chance we may never get to see this series come to fruition if the network executives aren't impressed with it. Variety reports this new take on Lethal Weapon will follow a Texas cop and former Navy SEAL Martin Riggs (not yet cast) who suffers the loss of his wife and baby and moves to Los Angeles to start anew. There, he gets partnered with LAPD detective Roger Murtaugh (Wayans), who, having recently suffered a "minor" heart attack, must avoid any stress in his life.
That doesn't sound remarkably dissimilar from the first movie, though it will presumably be a little less dark since since this will be a network TV show instead of an R-rated movie. Here's the bad news though: Charlie's Angels director McG will be at the helm of the pilot and also serve as executive producer on the series. The director is coming off executive producing Shadowhunters: The Mortal Instruments and The Mysteries of Laura, and he just ruins a lot of things that he touches. Hopefully whatever Forever creator Matt Miller does with the script will help matters.
At the very least, the casting of Damon Wayans Sr. is something that intrigues me, even after he made a douchebag move with his comments about Bill Cosby's rape victims last year. Though he hasn't done much of anything since My Wife and Kids ended in 2005, he once saw action in The Last Boy Scout and even mixed it in with some comedy alongside Adam Sandler in Bulletproof. This could be a nice comeback role for ole Blankman.
The question is, who should play Riggs? My first pick would be Josh Holloway, but he's busy with the show Colony now, and it just got a second season order. Maybe Charlie Hunnam would be good, but he's concentrating on film roles at this point. What about Michael C. Hall? I'm just spitballing here, but maybe you have some suggestions for who should play Riggs. Let us know in the comments!