'XXX: The Return Of Xander Cage' Loses Jet Li And Gains Donnie Yen In Deal Of The Year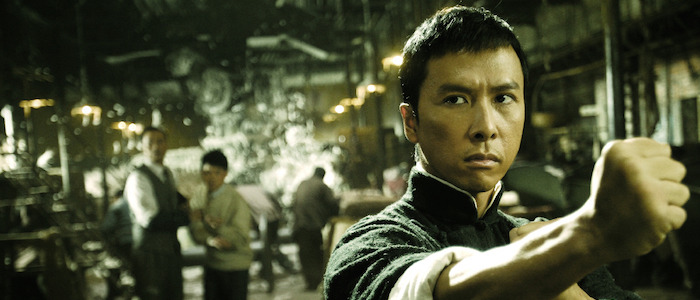 At first, XXX: The Return of Xander Cage seemed like a pipe dream, a thing Vin Diesel would bring up in interviews as part of a desperate ploy to have a wingless angel assigned to his case. And now it's actually filming with director D.J. Caruso at the helm and a genuinely bizarre ensemble of actors filling out the space not taken up by Diesel-bulk. However, it look like one of the previously announced actors won't be in the film after all.
Jet Li has apparently dropped out of the latest XXX film, but Donnie Yen has quickly taken his place. Let's get really honest for a second: the production has traded up here.
This news begins with a photo posted on Diesel's Facebook page, showing the Fast and Furious star having a moment with Caruso and Yen, whose involvement in the film was not known until this post. Here's the photo: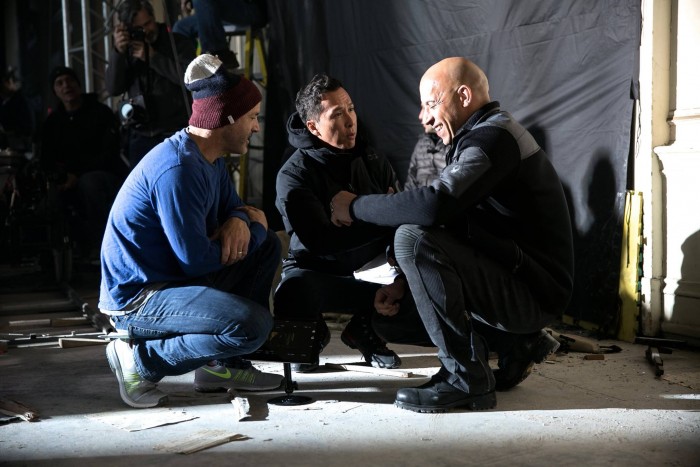 And here's the brief message Diesel shared with it:
Director, Xiang and Xander...
Donnie Yen's first day on set.
Our global cast is simply amazing!
So there you go. Yen's character is apparently named Xiang, for those keeping track. Although Diesel himself doesn't specifically mention it, Birth Movies Death reports that Li has dropped out of the film for unknown reasons and that Yen has replaced him. And it seems like Yen probably answered a late night phone call, said yes, arrived on set and asked "Okay, who am I playing now?" because Li was seemingly still attached to this project as of a few days ago.
We can't say for sure why Li would drop out, but it's noteworthy that he didn't even bother to wipe the disdain from his face while filming the Expendables movies. He may have just hit his limit when it comes to filming goofy American action movies. Truthfully, Li hasn't been a truly exciting screen presence (especially in American films) for quite some time.
But Donnie Yen? Donnie Yen is incredible. Although he's best known to American audiences for the Ip Man series, he's been starring in Chinese martial arts movies for decades. I'm especially partial to The Legend of the Fist: The Return of Chen Zhen, which features a scene where Yen fights his way through a World War I battlefield using only his fists and feet. Since that scene isn't on YouTube, here's another scene where he simply decimates a whole bunch of guys:
And Yen's casting will pay off for XXX: The Return of Xander Cage in the long run. By the time the film opens in 2017, audiences will have seen Yen play a major role in Rogue One: A Star Wars Story. Sure, they lost Jet Li, but they gained a genuinely exciting performer who is going to be able to talk about this other action movie he's making while he's making the Rogue One press rounds later this year.
Details about Yen's character XXX character remain under wraps, but previous reports have suggested that he is one of the villains of the film. If so, everyone faces a huge dilemma – how are we supposed to believe that Vin Diesel can take down Donnie Yen in a fight?