'Mother's Day' Trailer: Garry Marshall Turns Another Holiday Into A Star-Studded Ensemble Comedy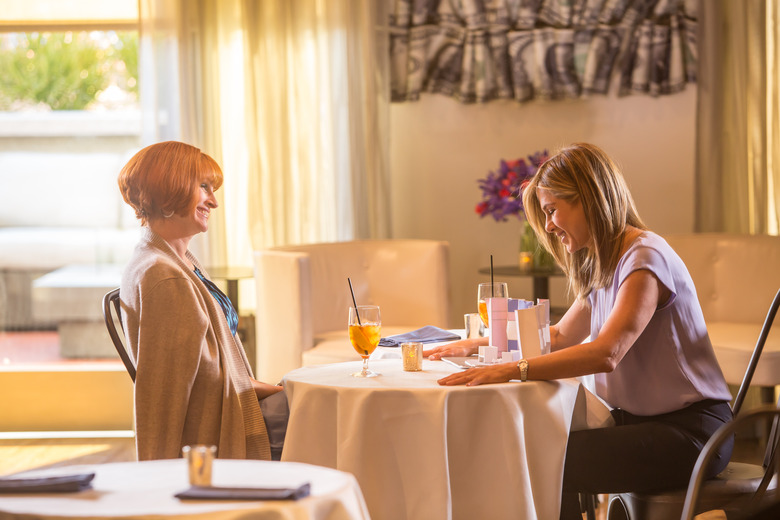 Apparently at some point in the past decade, Garry Marshall decided he could not rest until he'd turned every major holiday into a middling ensemble romcom. Having already put out Valentine's Day and New Year's Eve, he's now turned his attention to Mother's Day. This one stars Julia Roberts, Jennifer Aniston, Kate Hudson, and Jason Sudeikis as a loosely interconnected group of people with all kinds of mommy issues. Watch the first Mother's Day trailer after the jump. 
Yahoo dropped the new Mother's Day trailer.
The gadgets and costumes confirm that Mother's Day definitely takes place in the present. But its trailer feels very much like a throwback to the '90 or '00s. There's an "in a world..." style voiceover, a cast led by romcom queens of days past, and a very stale joke about a dad embarrassed to buy tampons for his teenage daughter. Even the general vibe feels more '90s than '10s. It's gentle and upbeat, in contrast to the raunchier-the-better comedies filling up the multiplexes today.
Mother's Day also stars Britt Robertson, Sarah Chalke, Shay Mitchell, Jon Lovitz, Aasif Mandvi Timothy Olyphant, and Margo Martindale (which, yup, makes this a Justified reunion). It opens April 29 — which if you're trying to make plans with your own mother, is actually the weekend before Mother's Day (May 8). Because even on Mother's Day, Mother's Day knows it wouldn't stand a chance against Captain America: Civil War.
"Mother's Day" is the latest star studded ensemble comedy from director Garry Marshall ("Pretty Woman," "Valentine's Day"). Bringing together Jennifer Aniston, Kate Hudson and Julia Roberts along with Jason Sudeikis, it's a celebration of mothers everywhere. This big-hearted comedy invites us all to enjoy the laughter, tears and love as three generations come together in the week leading up to Mother's Day.