'Equals' Teaser Trailer: Kristen Stewart And Nicholas Hoult Strike Up A Doomed Dystopian Romance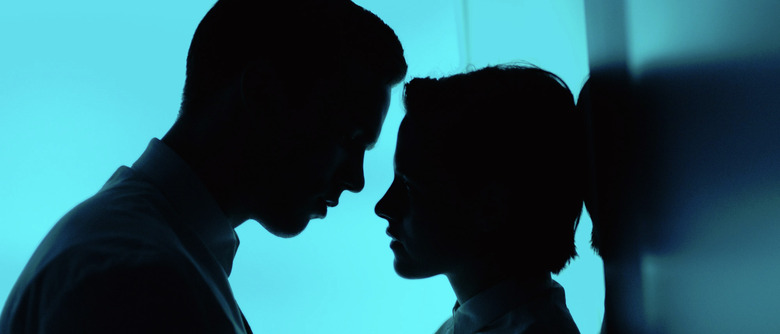 Kristen Stewart knows a thing or two about forbidden love. She is, after all, still best known for starring in a series of films about a girl and her vampire boyfriend. And Nicholas Hoult's done the whole dystopia thing — he's coming out of the toxic wasteland of Mad Max: Fury Road. Now the two of them are coming together for Equals, Drake Doremus' sci-fi love story about two lonely souls who find love in a hopeless place.
Said place is a sterile future where all emotion has been outlawed and eradicated. Or at least that's what the powers that be are striving for. The truth is that there's a weird disease going around referred to as "Switched On Syndrome," which sparks feeling in its victims. Hoult and Stewart play two of the afflicted, who strike up a forbidden passion. Distributor A24 has just dropped the first Equals teaser trailer, and you can watch it after the jump. 
Complicated love stories are kind of Doremus' thing. His long-distance romance Like Crazy made him a film festival darling, and he followed that up with Breathe In, about a married man and a young woman who fall into an affair. The sci-fi angle is a change of pace for him, but otherwise Equals seems like it's right up his alley.
The premise doesn't really look like anything new. It's dystopian Romeo and Juliet, with shades of Equilibrium, Gattaca, The Island, and about half a dozen forgettable YA adaptations. But you don't go into a film like this to be surprised, really. You go into it so you can fall in love with the central couple as they're falling in love with each other. In that regard, the fact that Doremus has cast Stewart and Hoult should be a big help.
Equals doesn't have a release date yet, but look for it to hit sometime this summer. Guy Pearce, Jacki Weaver, Bel Powley, Kate Lyn Sheil, and Claudia Kim also star.