This Week In Trailers: They Will Have To Kill Us First, My Beautiful Broken Brain, Darling, Again, The Here After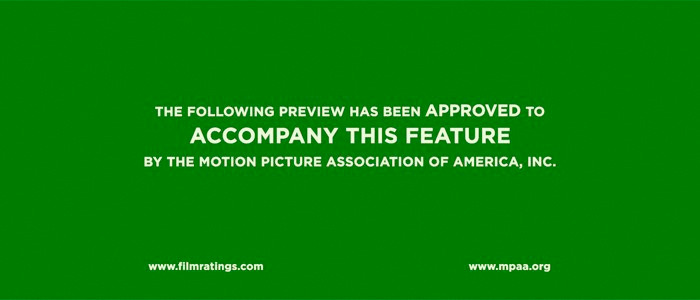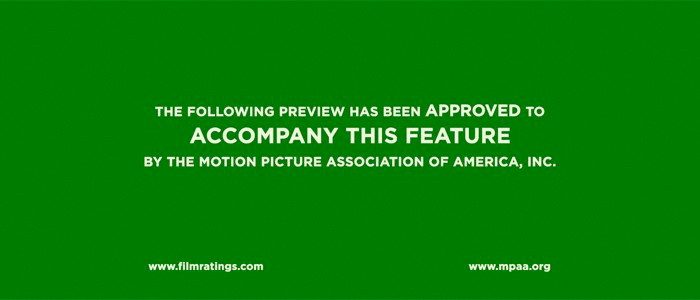 Trailers are an under-appreciated art form insofar that many times they're seen as vehicles for showing footage, explaining films away, or showing their hand about what moviegoers can expect. Foreign, domestic, independent, big budget: What better way to hone your skills as a thoughtful moviegoer than by deconstructing these little pieces of advertising? This week we stay in a haunted house that results in all kinds of intended consequences, get our head checked, relive the past, live life looking over our shoulder, and find freedom in music.My Beautiful Broken Brain Trailer
There's something very kind and sweet here.
When looking at this documentary from directors Sophie Robinson and Lotje Sodderland (the actual focus of this story) who funded this movie via Kickstarter it's easy to drift into thinking you've seen this before. Someone has to rise up from a setback, that in every life a little rain must fall, all kinds of yarns that get us through our lives, but what makes this a little more interesting is the appearance of David Lynch. I don't how or why he becomes involved (he goes on to become one of this movie's executive producers) but the tone is so uplifting and filled with hope and promise that it's tough to be a curmudgeonly pillar of indifference. I'm interested.
Darling Trailer
Flushing the third eye on this one.
What's so damn enjoyable about director Mickey Keating's black and white ode to odiousness is how well I was entranced by its wiles. On the surface it seems like it's your run of the mill student film where the production isn't going to blow you away, the acting seems little stilted, but there's something about the way its malevolence creeps in that it turns everything up a notch. From the tick tocking of the clock to the ample amount of pull-quotes that assure you that there might be some kind of gold buried in here the net result is a trailer that keeps some things back while giving us enough freakiness to think it could be worth pursuing further.
The Here After Trailer
There's a real Andre Dubus vibe going on here.
There was just something wildly unsettling about watching 2001's In The Bedroom. If you haven't, absolutely get after that and watch it as there is just this heavy emotional blanket that coats everything here. Director Magnus von Horn smartly, slyly, and without feeling a need to contextualize anything, just dumps us into the narrative. We're left to try and understand what it is we're seeing and what's happening, questioning why Swedish pop star Ulrik Munther seems to be the focus of so much rage. Your mind begins to wonder what it could have taken to turn a community against him (I couldn't stand it anymore and found out elsewhere) but that's the beauty and elegance of this trailer. It doesn't give you that and so you're left, like Ulrik, to think about what people have in store for him, what could be around the next corner. It's psychologically wicked as it is just wonderfully edited and it absolutely is something I need to see. The last moments of this are worth the price alone of clicking the play button.
They Will Have to Kill Us First Trailer
So, there's a shot of a dude's head being rolled around on the ground like it's a small rock that needed pushing.
When you look at director Johanna Schwartz's documentary about some musicians who will not yield their art to the rule of law you wonder how deep seeded your own beliefs in ideas and thoughts and activities would be should you have found yourself in their very real situation. It causes you to pause, if for a moment. The kind of resistance through music that these people show is inspiring and leaves you wanting to know more about them, their situation, their commitment to something so ephemeral as music. If ever there was something that could be seen as peaceful protest against cultural oppression this would be it.
Again Trailer
When last we heard from Mitch Glass it was 2012.
The director has moved on from the average ordinary lives we all live and turned his attention to science fiction. I don't know what it is about small budget sci-fi but there's a lot to be said about those who want to take on the kind of thing that would have been treasured on something The Twilight Zone and turning it into a compelling narrative. What's notable about this trailer is how it pivots. We go from initial setup, and there needs to be some with this premise, to this small montage of sight and sound that encapsulates why it could be something worth delving further into. It's not so much the high concept but the sliver of humanity that peeks its head out that got my attention.
Nota bene: If you have any suggestions of trailers to possibly be included in this column, even have a trailer of your own to pitch, please let me know by sending me a note at Christopher_Stipp@yahoo.com or look me up via Twitter at @Stipp
In case you missed them, here are the other trailers we covered at /Film this week: