Aaron Sorkin Is Bringing 'To Kill A Mockingbird' To Broadway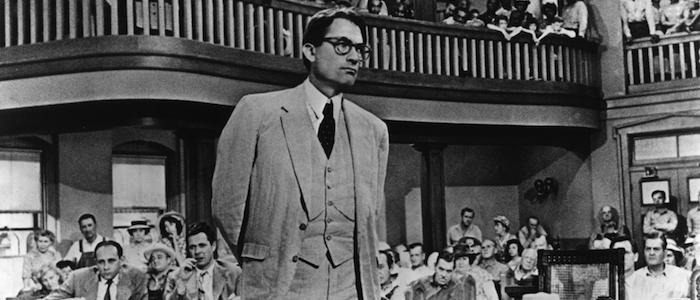 Aaron Sorkin's tremendous screenplay for Steve Jobs may have been snubbed at the 2016 Academy Awards, but the acclaimed screenwriter and playwright isn't taking any time to lick his wounds. While Sorkin will not visit the Oscar stage this year, he will be returning to Broadway for a new stage adaptation of Harper Lee's iconic novel To Kill a Mockingbird that is set to debut in 2017.
According to Variety, the new show will team Sorkin with Tony-winning director Bartlett Sher and producer Scott Rudin. She has directed modern broadway revivals of The King and I, Fiddler on the Roof, and South Pacific. Rudin has collaborated with Sorkin several times in the past, having produced The Social Network and Steve Jobs. No specific dates or casting has been announced.
Harper's 1960 novel, which remains one of the most beloved American books ever published, tells the tale of lawyer Atticus Finch, a lawyer tasked with defending an innocent black man during a rape trial in 1930s Alabama. The story is told from the point of view of Atticus' young daughter, Scout, as she is forced to grow up a little quicker than expected as her father's case draws them into direct conflict with the community. It was a great book when you were probably forced to read in in school, and it remains a great book now.
Also great is the 1962 film adaptation, which stars the legendary Gregory Peck as Atticus. It's probably his best performance (which is saying a lot because we're talking about Gregory Peck here) – a pitch-perfect embodiment of dignity and reserve.
Expect some pretty big names to go after the Atticus role in the Broadway adaptation, especially with big-name Hollywood talent like Sorkin and Rudin involved.
This won't be the first time To Kill a Mockingbird has been adapted for the stage, but Sorkin's involvement is intriguing. Long before he won an Oscar for The Social Network and took home several fistfuls of Emmy awards for The West Wing, Sorkin wrote a handful of plays, most notably A Few Good Men (which he later adapted for director Rob Reiner). The stage is his original home. But while Sorkin has adapted his fair share of nonfiction works for the screen, this will be his first attempt to adapt a work of fiction. It could be fascinating to see if Sorkin allows his one-of-a-kind voice to coexist with Lee's or if he'll try to make the story his own.
In any case, there's no one we trust more to write great courtroom speeches than Sorkin. If anyone is allowed to put new words in the mouth of Atticus Finch, it's him.