This Helpful Map Shows Where All Your Favorite British TV Shows Take Place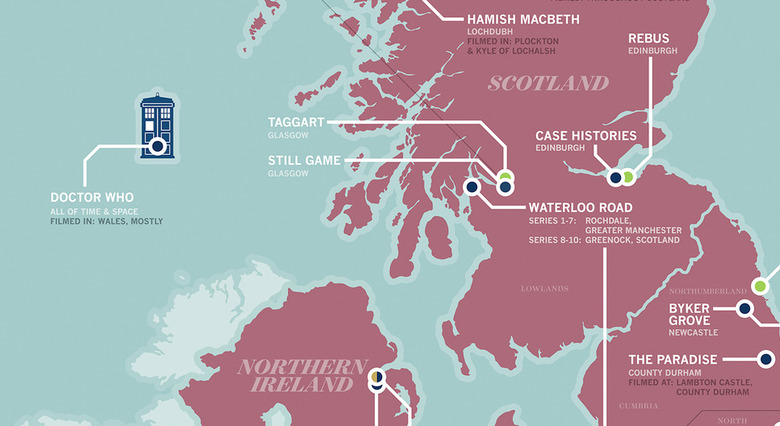 If you're a fan of British television, and you've wondered exactly where some of your favorite shows such as The Office, Peaky Blinders, Sherlock, Skins, Spaced, Absolutely Fabulous and more take place, then we have just what you're looking for.
Graphic designer Tim Ritz has put together The Great British Television Map, stretching from Scotland down the London, England, showing dozens of TV shows exactly where they take place on the map. In addition, when possible, he also included details on where the show was actually shot. Check out the British TV map below.
Here's The Great British Television Map by Tim Ritz from Neatorama: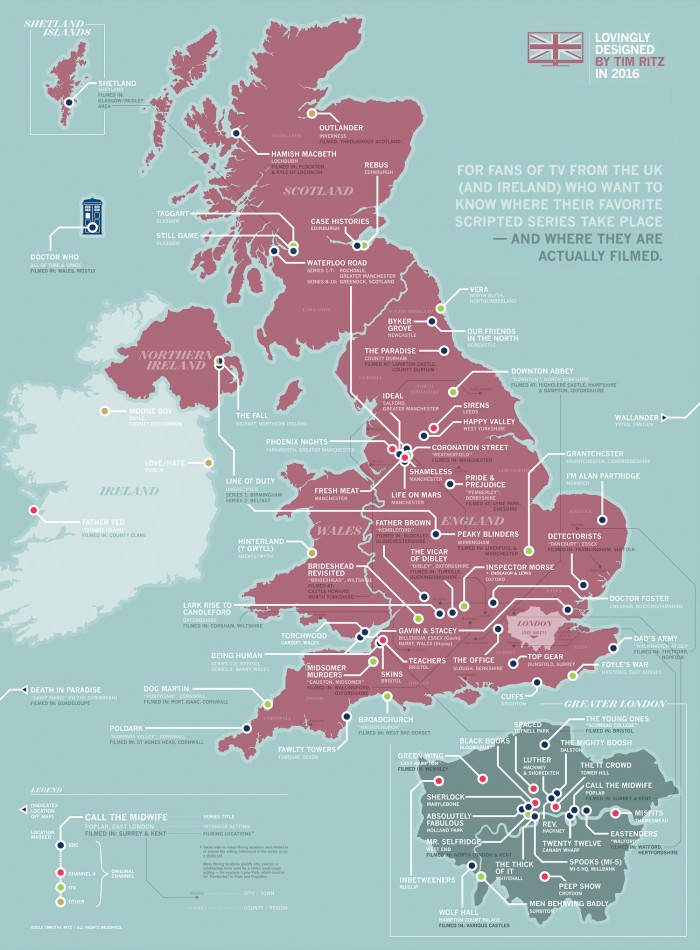 Here's what Ritz had to say about where the inspiration for the map came from:
One day, while deep into an episode of Foyle's War, Kolleen asked me where exactly on the south coast Hastings was in relation to London. And so I drew her a map of the UK — on a Post-It note — with a dot in East Sussex.
I couldn't help myself – I drew where Downton Abbey was (well, where it is supposed to be set), and then Pride and Prejudice ... and soon it was just too much for the tiny sketch.
"You should do this map for real!" she said. So I rummaged through IMDB and Wikipedia, asked a British friend or two,  and out came this map.
After all, Americans are notorious for having a feeble grasp of international geography. (and if the internet is any evidence, at least some Brits have the same issue with the U.S.) But hopefully this resource helps us all better appreciate the brilliance of these series, from Poldark to Peep Show, by knowing just where exactly they are supposed to be.
And now you can buy a print of this map and put it on your wall if you so desired. It's available for purchase over at Society 6 in varying sizes and styles.