'The Invitation' Poster: There Is Nothing To Be Afraid Of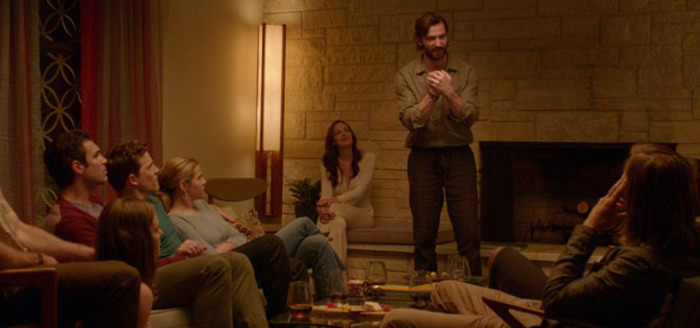 I had to include Karyn Kusama's The Invitation on my most anticipated movies of 2016 list. Even though I have already seen the film, I had to give it a shout-out. Kusama's dramatic thriller is an excellent movie, a story that's bound to grow richer on repeat viewings. With The Invitation opening in theaters next month, Drafthouse Films is kindly letting us debut the poster for the film.
Check out The Invitation poster below.
Hopefully the marketing for Kusama's picture continues to preserve the mystery, because The Invitation is a film that's best to know next to nothing about going in. It's an unpredictable narrative, always keeping the audience on their toes.
The poster for The Invitation reflects the picture's dark, emotional tone. The broken protagonist, played by Logan Marshall-Green, attends a dinner party in the hills, and while there's far more to the film than that, that's all you really need to know about The Invitation.
Here's the poster: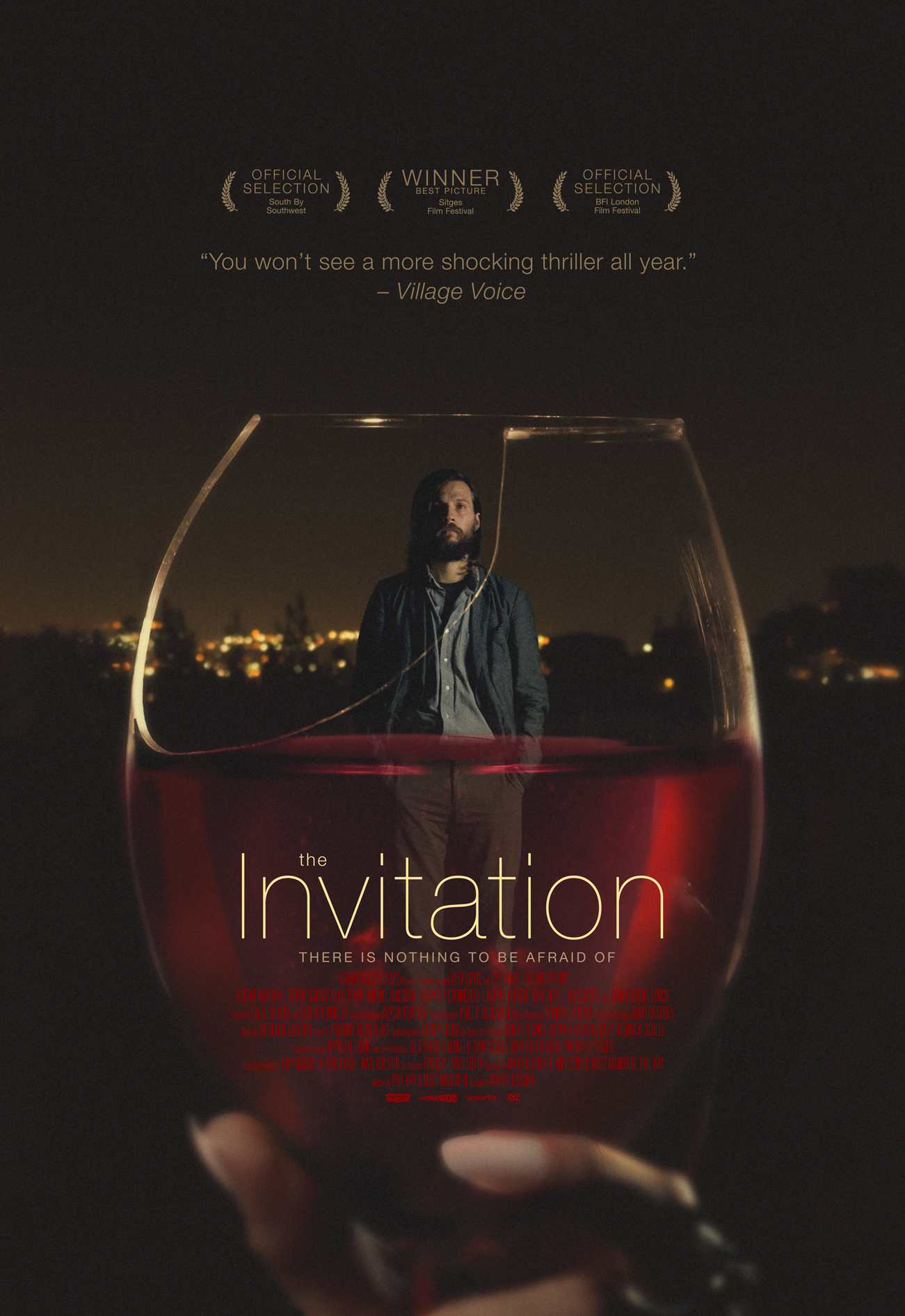 Many viewers will recognize Marshall-Green from Prometheus. The actor gives an extraordinary performance in The Invitation. He brings a lot of pathos to the film, coming across just as shattered as that glass in the poster. There are some striking close-ups in The Invitation, too, that really just let you get underneath the performance's skin.
What makes the horrors in Kusama's film so powerful are the richly drawn characters. There are genuine emotional stakes at play in The Invitation. The internal conflicts and backstories are thoughtfully considered, so every character at this dinner party feels real, meaning the horrific turns feel real as well. Kusama's last two films, Jennifer's Body and Aeon Flux, were divisive, but I doubt that'll be the case here.
Here's the official synopsis:
In this taut psychological thriller by Karyn Kusama (Girlfight, Jennifer's Body), the tension is palpable when Will (Logan Marshall-Green, Prometheus) shows up to his ex-wife Eden (Tammy Blanchard, Into the Woods) and new husband, David's (Michiel Huisman, "Game of Thrones") dinner party. The pair's tragic past haunts an equally spooky present: Amid Eden's suspicious behavior and her mysterious house guests, Will becomes convinced that his invitation was extended with a hidden agenda. Unfolding over one dark evening in the Hollywood Hills, The Invitation blurs layers of mounting paranoia, mystery, and horror until both Will-and the audience-are unsure what threats are real or imagined.
The Invitation opens in theaters on April 8th and will be available on VOD.