Sequel Bits: 'Deadpool 2,' 'Bad Boys 3,' 'XXX 3: The Return Of Xander Cage,' 'Blade Runner 2'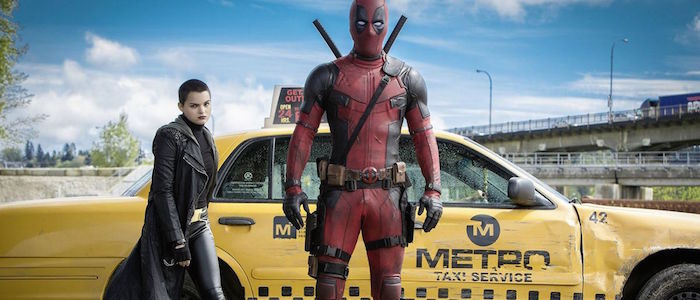 Aging muscle men and design geniuses! Superheroes and rogue cops! All of this in more in today's edition of Sequel Bits:
Ryan Reynolds wants to make Deadpool movies forever.
Will Smith promises that Bad Boys 3 will definitely happen.
Vin Diesel shares XXX 3: The Return of Xander Cage set pictures.
Syd Mead chats about Blade Runner 2.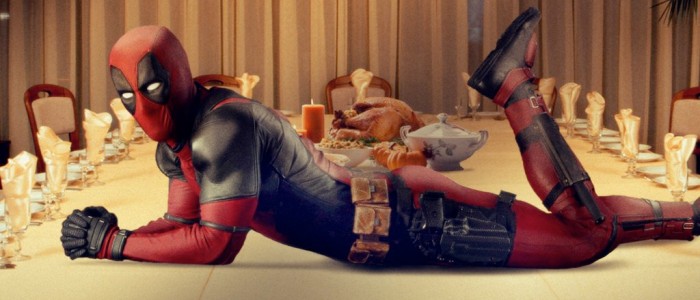 Before he suited up as Deadpool, Ryan Reynolds had a few unfortunate experiences in the superhero movie genre. The Green Lantern movie is nothing short of a disaster (although Reynolds is not the problem with it) and his first run at Wade Wilson, in the ill-conceived and borderline unwatchable X-Men Origins: Wolverine, is the stuff of infamy. In an interview with IGN, Reynolds revealed that he's done playing superheroes...except for Deadpool. He'll play Deadpool forever:
I never want to play another comic book character again; Deadpool, I would like to play for the rest of my life – that'd be fun. No, I've done a number of them, and I think it's time for other people to do them now. You've got to share the wealth on that one.
As we learned last night, a Deadpool sequel is already in the works. So get ready to live up to those words, Mr. Reynolds! That punk Hugh Jackman gave up on Wolverine after only playing him in seven movies (and one upcoming grand finale) across 16 years.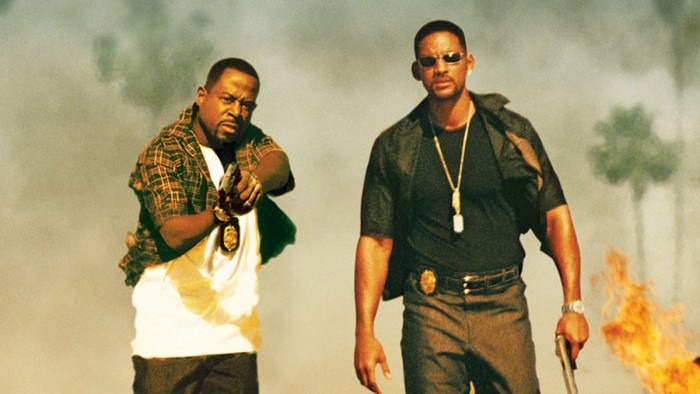 Bad Boys II remains one of the most irresponsible and insane action movies ever made, so the mere thought of a sequel can't help but be a little disconcerting. How do you top that thing? We've know for some time that director Michael Bay would not be returning for a potential third film and that The Grey director Joe Carnahan was attached to helm the third adventure of Miami's most destructive police officers. But things have been quiet. Until right now. Speaking on BBC Radio, series star Will Smith revealed that another film has to happen:
I saw Martin [Lawrence] a few weeks ago. I haven't seen him for about two years. We just looked at each other. We hugged. In that moment, we knew we were making another Bad Boys. We're definitely doing another one.
That's far from rock-solid confirmation, but at least it's something. Will Smith may not command the heavens and the earth like he did a decade ago, but if he wants to push Bad Boys 3 into existence for purely sentimental reasons, he has the power to do it. You can watch the full interview below: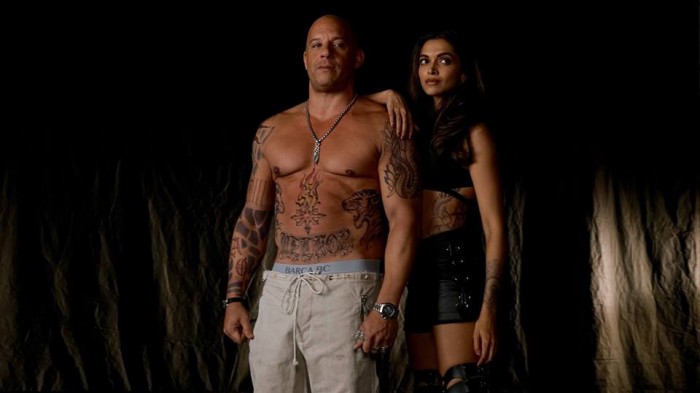 Vin Diesel must have found a genie, because that's the only way he gets The Last Witch Hunter and XXX 3: The Return of Xander Cage within one year. The belated sequel has just started filming under the direction of D.J. Caruso and Diesel has done what he does best – get really excited over social media, releasing a new batch of images of him without his shirt on so his fans can compliment his pecs and what-not. To be fair, we'd walk about shirtless too if we were Vin Diesel. The biggest takeaway here is that the much older Xander Cage looks just a little silly with all of those tattoos and he's way too old to be lugging around a skateboard, but hey, who are we to deny Mr. Diesel his magical wishes?
Xander returns.... As most of you know I like to stay in character for the most part when given the opportunity to make magic. However, it was Toretto Tuesday and the studio gave me big news to share... So I will share it...
This morning I started training in character... Xander Cage. A photo posted by Vin Diesel (@vindiesel) on Feb 4, 2016 at 7:26am PST
First day of filming... Xander and Serena... P.s. 17 million beautiful souls. Thanks for the love.
Collider caught up with legendary futurist and concept artist Syd Mead on the Visual Effects Society Awards red carpet and the brief conversations manages to touch on his work on the original Tron, the original Blade Runner, and whether or not he'll be back for Blade Runner 2.
That last part is a bit of a bummer. It seems that neither director Denis Villeneuve or producer Ridley Scott has invited him to be a part of the project, which seems like a missed opportunity. After all, his vision of the future has proven iconic and it would be great to see how he sees the Blade Runner world shift and change in the decades since we last saw it. You can watch the whole interview below.
Please enable Javascript to watch this video