Goldie Hawn Will Play Amy Schumer's Mom In Jonathan Levine's Untitled Vacation Comedy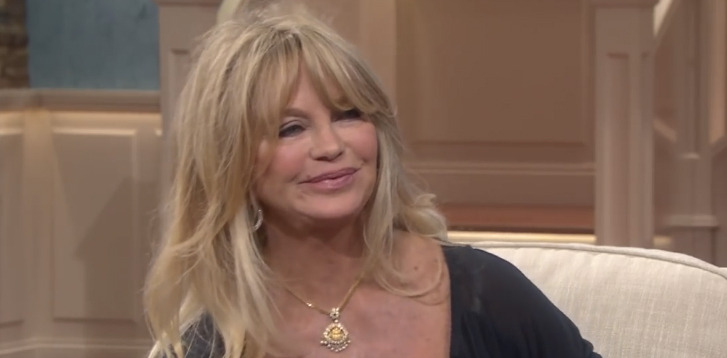 Not too long ago, we heard about First Wives Club stars Bette Midler, Diane Keaton and Goldie Hawn reuniting for a comedy at Netflix called Divanation about three former members of a popular singing group who are forced to reunite after being apart for 30 years. And it sounds like Hawn is lining up another role that will take her back to the big screen as well.
News has surfaced that Goldie Hawn is in early talks to play Amy Schumer's mother in the untitled comedy from Warm Bodies and 50/50 director Jonathan Levine that we first heard about last August. Find out more about this Goldie Hawn Amy Schumer team-up after the jump.
Kyle Buchanan from Vulture was the first to report on Hawn's talks for the role, and EW has since confirmed the news, so it sounds like this project is coming together as Schumer's next big screen venture.
For those just joining us, the comedy is written by The Heat and Ghostbusters reboot scribe Katie Dippold, inspired by the writer's own relationship with her mother. However, the actual plot doesn't sound like it's inspired by anything that really happened to the writer, seeing as it follows a mother and daughter on a vacation to Brazil who end up getting kidnapped. More than likely their relationship will come out stronger on the other side of the kidnapping with plenty of bickering and hilairty that will ensue before that.
In addition to starring, Schumer also reworked the script with her sister Kim Caramele to line it up a bit more with her own style and sensibilities, and they're both also executive producing the movie. Knowing what Schumer did with Judd Apatow on Trainwreck, the idea of her writing another comedy screenplay definitely has me excited.
Beyond Schumer's involvement in the project, bringing Goldie Hawn on board sounds like an awesome idea. The actress has always had great comedic timing and was once at the top of her game in the '70s, '80s and '90s. But the last time Hawn graced the big screen was in The Banger Sisters back in 2002, so hopefully getting back in the acting game is like riding a bicycle and she won't be a little rusty.
I will say that I'm trying to be cautiously optimistic about this pairing, because at one time the prospect of having Seth Rogen and Barbra Streisand do a road trip comedy together sounded like it would be fantastic. But The Guilt Trip turned out to be a little flat and forgettable. We'll just have to wait and see how this one turns out.