'Divergent Series' Finale 'Ascendant' Loses Director Robert Schwentke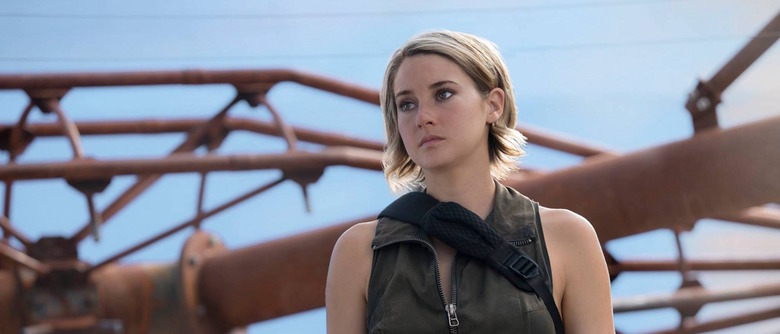 Tris' quest to uncover the truth about her oppressive high-tech dystopia just got that much more challenging. Robert Schwentke, who directed last year's The Divergent Series: Insurgent and this year's upcoming The Divergent Series: Allegiant, has opted not to return for next year's franchise finale, The Divergent Series: Ascendant. Find out why below.
Deadline, who broke the news, clarifies there's "nothing sinister" going on. Schwentke just wanted to take a break from the franchise after shooting Insurgent and Allegiant, and remains on good terms with Lionsgate. (THR's sources additionally trot out the "wanted to spend more time with his family" line.) However, his abrupt departure leaves the studio scrambling to find a replacement to meet The Divergent Series: Ascendant's planned June 9, 2017 release date.
Schwentke was himself a replacement of sorts for Neil Burger, who helmed the first Divergent. By the time that film hit theaters in 2014, Lionsgate had already dated the next two installments in the series, Insurgent and Allegiant, for 2015 and 2016 respectively. That meant post-production on Divergent overlapped with pre-production on Insurgent. Since Burger couldn't be in two places at once, Lionsgate hired Schwentke to shoot Insurgent and Allegiant back-to-back instead.
The Divergent Series is based on Veronica Roth's trilogy of dystopian YA novels. As has become custom, the last of those books was split into two movies, Allegiant and Ascendant. The Divergent Series: Allegiant, out March 18, finds Tris reeling from her discovery at the end of The Divergent Series: Insurgent about the true origins of her strangely divided community. Shailene Woodley returns as heroine Tris, and Theo James as her love interest Four.
While Divergent hasn't quite been able to measure up to The Hunger Games (or even, for that matter, The Maze Runner, Hunger Games' other would-be successor), it's performed respectably at the box office. The first two films have grossed a combined $585 million. Shooting on Ascendant will begin in Atlanta this summer, provided Lionsgate can lock down a new director in time.