The Best & Worst Sketches From Larry David's 'Saturday Night Live'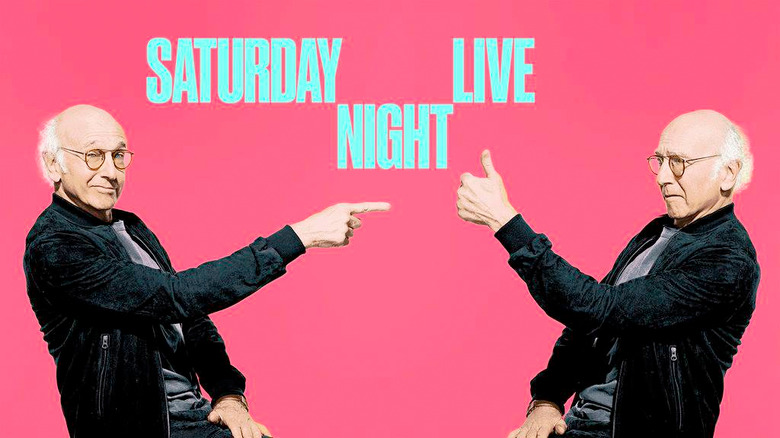 After once writing for the staple late night sketch show, comedian Larry David returned to Saturday Night Live as host this past weekend. The creator and star of Curb Your Enthusiasm and Seinfeld co-creator has been appearing on SNL this season as potential presidential candidate Bernie Sanders, but this is by far the most involvement David has ever had on the show. Thankfully, the episode was more than just David being himself, even though a couple sketches made use of the comedian's trademark personality.
See which sketches were the best and worst from the Larry David Saturday Night Live episode below!
SPECIAL NOTE: You may have noticed that there was no review for the Ronda Rousey episode back in January. Since yours truly was at the 2016 Sundance Film Festival, I was unable to watch the show in a timely enough manner to deliver a review. But honestly, the episode was pretty uninspired, and we really don't need to talk about it much. So let's just get back to the Larry David episode.
The Best
FBI Simulator – At first I couldn't believe that this sketch came so early in the show, because it kinda feels like a 10-to-1 sketch. But it's so outrageous and hilarious thanks to Larry David being awesome as Kevin Roberts, a character that I wish could recur. The escalation of the presence of Kevin Roberts was truly inspired, and Kenan Thompson's reaction to his friend (Bobby Moynihan) popping up with a donut absolutey cracked me up.
Bern Your Enthusiasm – Considering how much of this was informed by the week's events during the Iowa caucus, this was an impressive little production. Not only was it a fantastic parody of Curb Your Enthusiasm focused around Bernie Sanders, but it's just flawlessly made, and downright hilarious, right down to every single supporting character.
Totinos – I had no idea where this commercial was going, which made the turn all the more trippy and wonderful. This was so strange and creepy, that I wasn't sure what was going to happen once Vanessa Bayer saw what was really going on in the living room. This almost felt like it could be a segment on Too Many Cooks or something like that. It was mad and brilliant.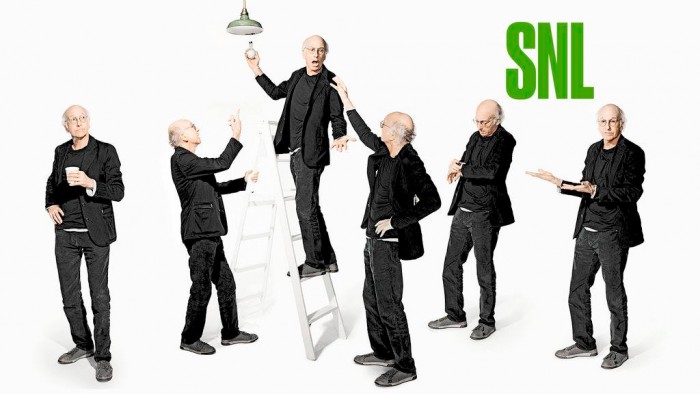 The Average
Peyton & Cam – Let me just say, this is a great sketch. There's some poignant commentary in here about racial tension and prejudice presented in a fairly silly package. But having said that, I wish that it was a little bit funnier to go along with it. Maybe I'm being a little too nitpicky, but that's just how I see it.
Last Call with Larry David – I'm not sure if this sketch will ever run out of steam. Kate McKinnon just dedicates herself 100% to this barfly character, but this time Larry David felt like the weak link. It's not that he wasn't funny, but his delivery just didn't feel like it was always on the money. Perhaps there was too much traditional Larry David in the delivery.
Songwriting Class – This was a fun sketch to watch if only because of Pete Davidson doing such a different role. The timing felt off at times, but the concept to me was funny enough to keep it on solid ground. If anything I would have rather seen the concept of Froghattan unfold with a different setting surrounding it.
The Worst
Steam Ship – This is a sketch that just feels too easy. They basically put Larry David on board the Titanic and had him do his normal schtick. However, I will say that it was nice to see the writers of SNL give the real Bernie Sanders something else to do besides merely meeting Larry David while doing the impersonation. SNL does that well plenty of times, but it's always better to see a more original way of bringing in cameos like this.
Message from Ted Cruz – Maybe it's just because there's nothing funny about a man as clueless, impersonal and creepy as Ted Cruz, but this was another piece of political satire that just doesn't work because it's less ridiculous than real life.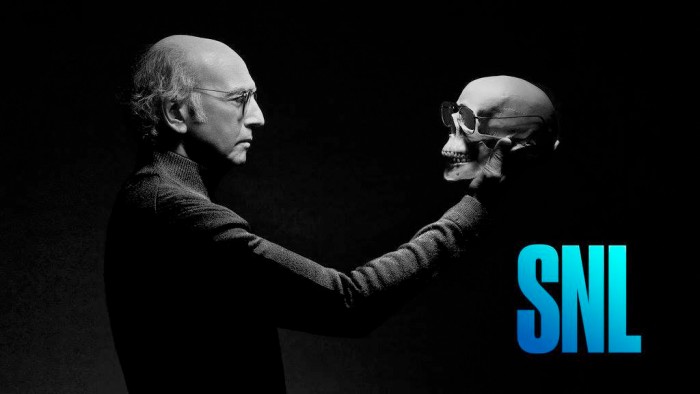 Weekend Update
This might have been the best Weekend Update of the year. Colin Jost and Michael Che had a couple of unscripted moments of chemistry between each other, and there was also some quick banter between them that played just as well. Beyond that, this was the most relaxed I've seen Colin Jost at the desk. That opening bit about the entrances at the Republican debate was hilarious, and it helped that Jost was so loose while talking about it, laughing at the same time.
Sturdy Barbie – Kate McKinnon is the master of Weekend Update characters. Her arsenal is unbelievable, and this was another fantastic one that feels so rich that it has to be inspired by someone she knows in real life.
Derek Zoolander and Hansel – Just in time to promote next week's release of Zoolander 2, it was nice to see the iconic male model joined by his former enemy Hansel. Their take on the fashion of politicians was thoroughly entertaining, and it also gives me faith that the movie might actually deliver the rare comedy sequel that actually works.
Jon Rudnitsky – There always comes a time when a featured player is brought on Weekend Update along with a joke about how no one knows who they are. When Brooks Wheelan did it, twice, he never really did anything much more memoable. However, in this case, I was thoroughly impressed by Rudnitsky's physical comedy. This guy just needs some time to get in the right groove, and I think he can do some great things at SNL.
The Host
What can you say about Larry David that people don't already love? He was exactly the kind of host you hoped he would be, and he may have had even more fun than he anticipated. During the last call sketch with Kate McKinnon, he broke character a bit while his head was getting kissed. Knowing the struggles David had when he wrote for SNL for a brief time, it's cool to see he can return to Studio 8H and have a good time.
The MVP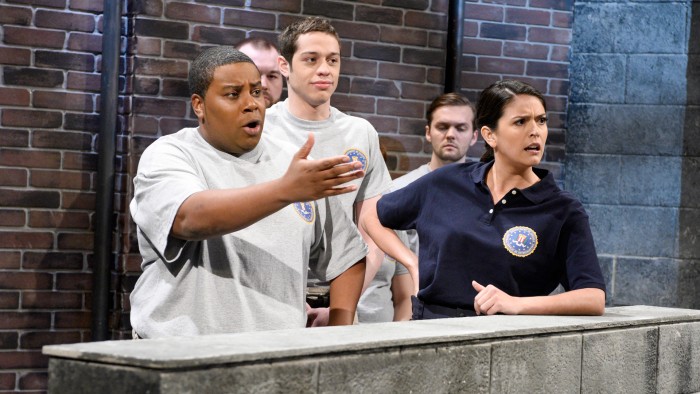 Kenan Thompson – Even though Kate McKinnon knocked a couple sketches out of the park, but Kenan Thompson was the real winner. From the FBI Simulation sketch to his reliable discomfort during the last call sketch, Thompson just has a great gift for great reaction comedy. However, having Kenan Thompson sing as Cam Newton just made me miss "What's Up With That?" But with Jason Sudeikis and Bill Hader gone, it will probably never come back.
The Final Word
Larry David helped SNL recover from the rough episode hosted by Ronda Rousey. It was nice to see the writers get a little more creative with the presence of Bernie Sanders, not to mention making brilliant use of Larry David's impression of the politician as only he can deliver. It's a shame that can't make this good of a use out of him for their normal political satire sketches.
We'll be back after the February 13 show hosted by Melissa McCarthy next week.