'Bourne 5' Super Bowl Spot Reveals New Title: 'Jason Bourne'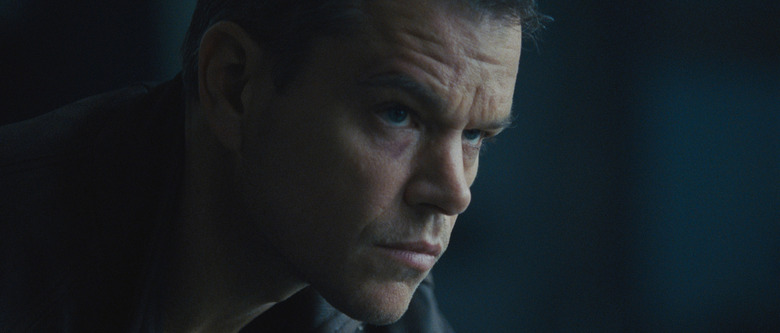 Up until now, Bourne 5 has been almost as big a mystery as its amnesiac hero. We've known it would feature the return of Matt Damon as Jason Bourne, as well as the return of Bourne Supremacy and Bourne Ultimatum director Paul Greengrass to the director's chair, but not it would look like, or what the plot would be, or even what it would be called.
But that all changed during Super Bowl 50. Universal unveiled the first look at the next chapter in the Bourne series, and even gave it a brand-new title: Jason Bourne. Watch the Jason Bourne Super Bowl spot after the jump. 
It's been nearly a decade since we last saw Jason Bourne, and it's good to have him back. The Bourne Legacy wasn't without its merits (including an appearance by a pre-Star Wars, pre-Llewyn Oscar Isaac), but these adventures just aren't the same without him.
As revealed by Damon, the new film picks up with Bourne "in a dark and tortured place." Twelve years have passed since the events of The Bourne Ultimatum, bringing him into the year 2016, with all the good and bad (mostly bad) that that entails. "Without giving too much of it away, it's Bourne through an austerity-riddled Europe and in a post-Snowden world," said Damon last year. "It seems like enough has changed, you know? There are all these kinds of arguments about spying and civil liberties and the nature of democracy."
Bourne's been off the grid since we last saw him, but now he's continuing his quest for answers. His journey will take him to Athens and Las Vegas, among other exciting locations. Julia Stiles returns as Bourne's BFF Nicky Parsons, while Tommy Lee Jones and Scott Shepherd play high-ranking CIA officers. Vincent Cassel is the villain who goes after Bourne. Alicia Vikander, Riz Ahmed, and Ato Essandoh also star.
Jason Bourne drops into theaters July 29.