New 'Supergirl' Photos Give A First Look At Young Superman From Alan Moore Inspired Episode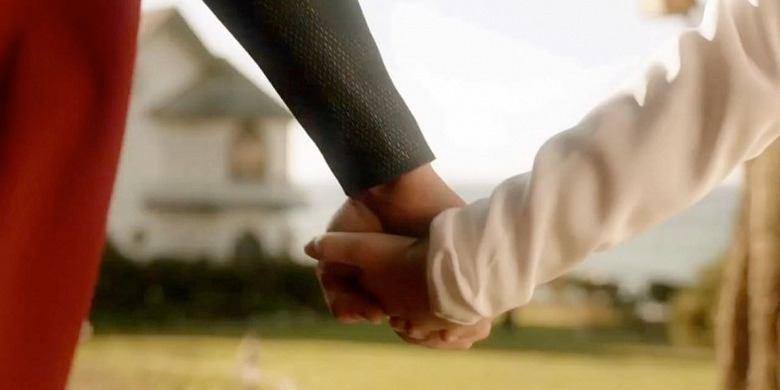 Last fall, not long after Supergirl had premiered on CBS, we learned that a teenage Superman would be making an appearance on the show. At the time, that prospect seemed a little strange, even if flashbacks were employed as a narrative device. After all, Kal-El was sent to Earth as a baby and Kara (Melissa Benoist) was sent after him in order to watch over him as he grew up. As we know, that never happened. So how would Kara and Kal-El ever interact when the latter was an adolescent? Last week's episode gave us our answer.
In an upcoming episode, Supergirl will be dealing with Black Mercy, a parasitic plant from the end of last weeks episode. This plant has the power to enter the pleasure center of a person in a coma, giving them a vision of their perfect life. So Kara will see her little cousin in these visions, and that's how we'll get a young Superman on the show. Does any of this sound familiar?
First up, here's some photos featuring a young Superman on Supergirl (via EW):
The episode is entitled "For the Girl Who Has Everything" and comic fans should immediately noticed that it's an homage to Alan Moore's own Superman story "For the Man Who Has Everything" from 1985, which also features the alien plant creating a vision in Superman's head. It was later adapted into an episode of Justice League Unlimited in 2004.
Executive producer Andrew Kreisberg recently talked about this episode with EW, saying:
There was something about that particular story that, to me, was almost even more resonant for her. For Superman, when it happens to him, it's his wish for something that he never had. But for her, she wants something back that was taken from her. It really is like her stepping into this fantasy of what life would've been like if she had never left Krypton and had grown up there, if her parents were still alive, if she had grown into the person and the life that she wanted to lead. Again, because it's coming at a time where she's feeling so low about her life on Earth, it becomes that much more potent. ... She's actually getting back everything that was taken away from her and the only way out of it is to reject it. Imagine how horrible that's going to be.
The dream vision plot element feels a bit cheap, but it's something that has always been prevalent in comic books in some form. At least this one is based on a great story from comic genius Alan Moore. Plus, Supergirl is about to get even more interesting now that an official crossover with The Flash on The CW has been announced.
"For the Girl Who Has Everything" airs on Monday, February 15 at 8pm ET/7pm CT on CBS.