'Valerian And The City Of A Thousand Planets' Behind-The-Scenes: Take A Look At Luc Besson's Latest Sci-Fi Film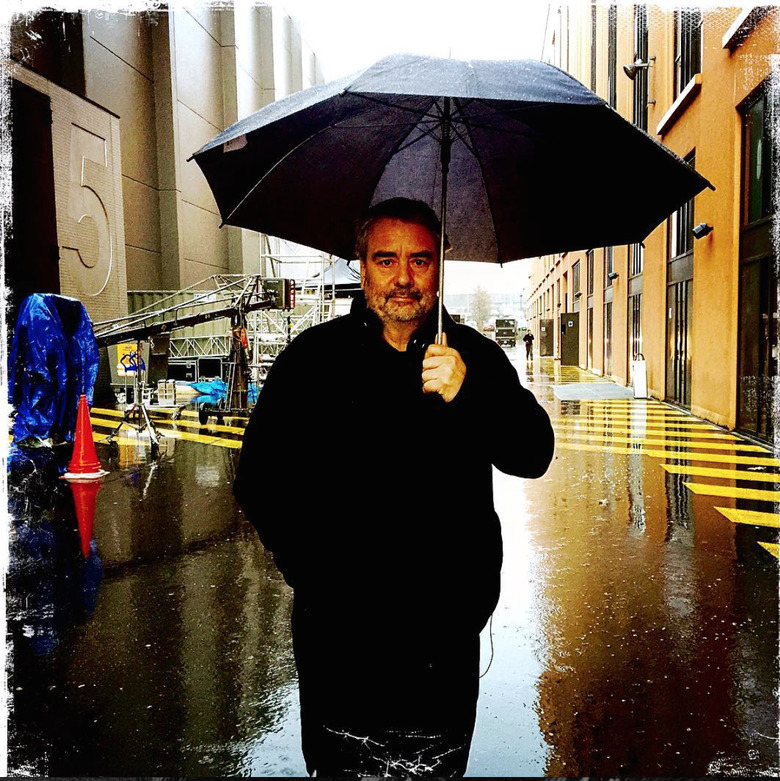 Valerian and the City of a Thousand Planets isn't quite a return to sci-fi for Luc Besson, as his last feature film, Lucy, was also in the genre. But Lucy didn't share much in common with The Fifth Element, Besson's 1997 hit. Valerian, his new movie and his biggest picture to date, seems to be more in the same mold as The Fifth Element. The sci-fi project stars Dane DeHaan, Cara Delevigne, Clive Owen, John Goodman, and more, and it's shooting right now. Get a look at some behind-the-scenes photos after the jump.
Besson is adapting a long-running set of Belgian science fiction stories co-created by Pierre Christin and one of Besson's visual designers for The Fifth Element, Jean-Claude Mézières. Here's what it's about:
Rooted in the classic graphic novel series, Valerian and Laureline- visionary writer/director Luc Besson advances this iconic source material into a contemporary, unique and epic science fiction saga.
Valerian (Dane DeHaan) and Laureline (Cara Delevingne) are special operatives for the government of the human territories charged with maintaining order throughout the universe. Valerian has more in mind than a professional relationship with his partner- blatantly chasing after her with propositions of romance. But his extensive history with women, and her traditional values, drive Laureline to continuously rebuff him.
Under directive from their Commander (Clive Owen), Valerian and Laureline embark on a mission to the breathtaking intergalactic city of Alpha, an ever-expanding metropolis comprised of thousands of different species from all four corners of the universe. Alpha's seventeen million inhabitants have converged over time- uniting their talents, technology and resources for the betterment of all. Unfortunately, not everyone on Alpha shares in these same objectives; in fact, unseen forces are at work, placing our race in great danger.
The film began principal photography a few weeks ago. Since starting, Besson has been sharing some Valerian and the City of a Thousand Planets behind-the-scenes shots on his social media accounts (via Firstshowing). Here they are:
A photo posted by @lucbesson on
DAY 19 Blue day..... A photo posted by @lucbesson on   
DAY17 Lost in the desert.... A photo posted by @lucbesson on
DAY 13 Creatures on Kyrian...????
A photo posted by @lucbesson on
DAY 12 Welcome to planet Kyrian!
A photo posted by @lucbesson on
Day 4 Happy actors!!!???? A photo posted by @lucbesson on
You can head over to Besson's Instagram or Twitter to see more photographs. Around the release of Lucy, I remember Besson discussing the pains he went through making The Fifth Element. While the models and miniatures in that film hold up beautifully, it was right before digital VFX got better and faster, which the director found frustrating. Considering the budget of Valerian and following the massive success of Lucy, Besson probably has all the latest toys on his upcoming film.
Based on these photos, you can see some visual flourishes that are not totally dissimilar to The Fifth Element. That sci-fi film remains one of Besson's most gleeful and entertaining efforts, so we're more than ready for him to return to this genre.
Valerian opens in theaters July 21st, 2017.