Once Again, Joel & Ethan Coen Are Not Interested In 'The Big Lebowski 2'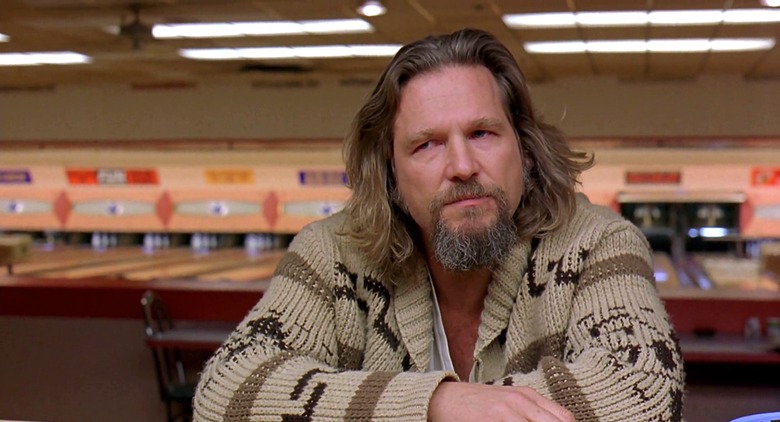 When did The Big Lebowski 2 become a thing we talk about? Not only that, but a thing we ask the Coen Brothers about? 2009 is about as far back as I could go to find the filmmaking duo shooting down the idea of a sequel to The Big Lebowski. With their latest film opening in theaters this Friday, Hail, Caesar!, once again they've been asked about the imaginary project.
Variety notes "fans of The Big Lebowski have for years hoped that the Dude would find his way back to the big screen." I'm not aware of those fans, but apparently they exist. The outlet asked the Coen Brothers about the sequel, and here's what they had to say:
"Tara Reid likes to announce that just like [George] Clooney likes to announce 'Hail, Caesar!," Joel Coen said. "In this case, I don't think we'll oblige."
The Coen Brothers also will not oblige John Turturro. When the Jesus Quintana spinoff came up, Ethan Coen simply replied "no." For years the actor has been teasing the film, which he would want to write, direct, and star in. Here's Turturro back in 2014:
If I can get the permission I need, I'd like to return to that role. I have an idea, I want to do like a sequel where Jesus gets out of jail and drives a school bus. They like that idea! Because the guys that drive school buses, they never check them out. And you can just see the Jesus [grinning, bobbing his head] drivin' the school bus...  The only reason I wanted to make—well, not a sequel, but a spin-off or something. Joel and Ethan don't really want to do it, but if I can get them to approve my outline, which I think they liked.... Anyway, the only reason I wanted to do it was so that people will stop asking me questions about The Big Lebowski. So I could just get it out and do it and finish it. Because people are obsessed with the movie and obsessed with that guy.
Three projects that are actually real for Joel & Ethan Coen? Hail, Caesar!, a Barton Fink sequel, and George Clooney's next directorial effort, Suburbicon, which is written by the siblings. Fans of the Coen Brothers should be pleased with their latest — a thematically rich, melancholic farce. It's not as satisfying as some of their most beloved work, like The Big Lebowski, but it's a strangely sweet movie from the duo. Rarely are they ever this fond of their characters.