Bryan Singer Will Shoot '20,000 Leagues Under The Sea' Adaptation This Fall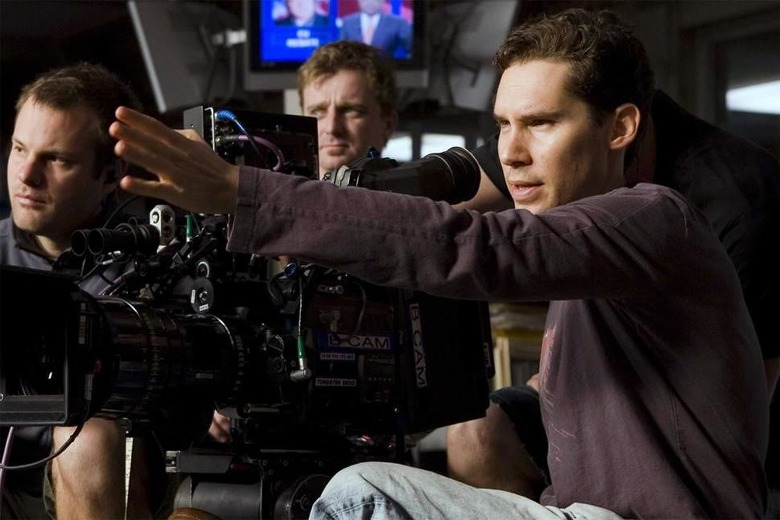 Bryan Singer isn't done with the X-Men franchise just yet, but he already has his next project lined up. Following this summer's X-Men: Apocalypse, the director will tackle an adaptation of Jules Verne's "20,000 Leagues Under the Sea." The project will begin principal photography this fall.
On Singer's 50th birthday, he shared a photo on his Instagram account of a 20,000 Leagues Under the Sea script, explaining:
A story I've wanted to retell since childhood. I promise this will be an epic and emotional adventure for all ages! An adventure very dear to my heart. Not abandoning the #xmen universe. Very excited about #xmenapocalypse and beyond.
Singer contributed to the story of this retelling, while the script was penned by Rick Sordelet and Dan Studney. Studney was one of many writers who worked on Singer's Jack the Giant Slayer. 20,000 Leagues Under the Sea has been in development for quite sometime, but it looks like Singer is the one to finally make the project happen.
Deadline reports a fall start date has been scheduled for the film, and Singer will soon begin casting for the 20th Century Fox project. Deadline adds this is another chance for Singer to "launch another franchise at Fox," so apparently the director and the studio see sequels in this property. In a statement to the outlet, Singer once again expressed his enthusiasm for 20,000 Leagues Under the Sea:
I'm incredibly excited to be working with my friends at Fox, with whom I've had such a long and fruitful relationship. Ever since I was a boy and first discovered the 1870 Jules Verne novel, I have dreamt of retelling this classic story. Without revealing too much, it contains not only the original characters of Captain Nemo, Ned Land and Professor Aronnax, but also some new and original characters and Sci Fi plot twists culminating in a timeless adventure for all ages.
Right now Singer is arguably at the height of his career. After Jack the Giant Slayer flopped at the box-office, he returned to the X-Men series, going on to make the most successful sequel yet for the franchise. With X-Men: Apocalypse opening this summer, we should expect another major hit from Singer. As a bigger fan of his thrillers, though, my hope is he returns to a smaller scale of filmmaking. Then again, if Singer has the clout to tell one of his favorite stories on a massive scale, he should do that while he has the opportunity.