Star Wars Bits: Grand Admiral Thrawn Lurches Back Into Canon, The Future Of 'Star Wars' Video Games, And A Sneak Peek At The New 'Star Wars' Encyclopedia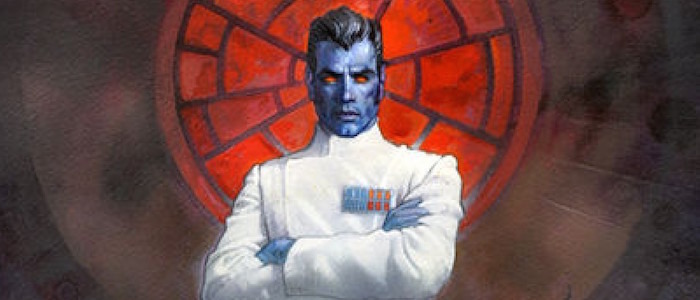 Welcome back to Star Wars Bits, your regular source of delicious, bite-sized, and surprisingly healthy bits of Star Wars news. In today's edition:
Star Wars Rebels brings back a fan-favorite character.
Disney Cruise Lines previews its Star Wars day.
An extended preview of Star Wars: Rebellion.
A close examination of the various divisions of the clone army.
Look into the future of Star Wars video games.
Preview the newest edition of the Star Wars Character Encyclopedia.
When Lucasfilm removed the Star Wars expanded universe from official canon, they did something very crafty – they rebranded all of the old novels and stories and characters as "legends," implying that some of them may very well turn out to be true and make a grand a return. And now, Star Wars Rebels is taking advantage of this to bring back a beloved character who only existed in the expanded universe. Yes, we're talking about Grand Admiral Thrawn here. Here's Making Star Wars on this crazy development, which is still at least one season away from happening:
I have heard that in Season 3 of Star Wars Rebels we will be introduced to none other than the original blue guy himself, Grand Admiral Thrawn from Heir to the Empire. From the sound of things, we're going to see Thrawn as the tactical genius of capital starship warfare he was to Expanded Universe readers in the '90s. However, this time he will be using his evil brand of genius against the the heroes of the starship Ghost. 
Thrawn first appeared in author Timothy Zahn's Heir to the Empire, the first novel in the beloved "Thrawn Trilogy." If a popular "legend" character can edge back his way back into canon, then maybe there's hope for your other favorite characters. Start prepping your Mara Jade petitions now...
Everyone draws a line somewhere when it comes to fandom. For many Star Wars fans, that may be spending an ungodly amount of money on a Disney Cruise to the Caribbean just so you can participate in a Star Wars-themed day in the middle of the ocean. But you know what? No judgment. If we were already on a boat, we wouldn't say no to sipping rum drinks alongside Stormtroopers. Anyway, Disney has revealed a first look at what this event looks like via the video above. Here's how they describe it:
Taking place during select Western Caribbean cruises from January through April, the event features a full day of Star Wars celebrations for Younglings, Padawans and Jedi Masters alike. Check out this video to see how Star Wars Day at Sea combines the power of the Force, the magic of Disney and the excitement of cruising for an out-of-this-galaxy experience unlike any other!
Between this and the upcoming theme park expansions, Disney is doing everything in its power to drain your wallet dry. And we're probably going to let them do it, huh?
The always interesting Star Wars Minute YouTube channel has released a new episode delving into the major divisions of the Republic's clone army during the Clone Wars. If you're like me and aren't quite up to snuff on your prequel knowledge, this is good stuff.
If you want to know if the upcoming Star Wars: Rebellion board game is for you, The Dice Tower network has posted a complete play through of the game on their YouTube channel. Watching two guys play a tabletop game for a few hours may not be the most dynamic thing in the world, but if you're on the fence about buying a $100 game, this may be what you need.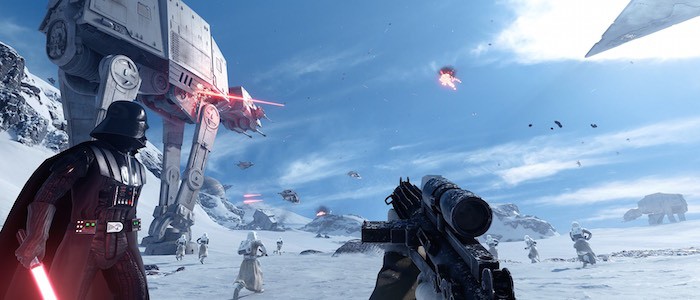 If you played Star Wars: Battlefront and wondered why there were no levels directly tied to Star Wars: The Force Awakens, you now have an answer. Heck, we now know why there probably won't be any The Force Awakens-related DLC attached to the game. It seems that part of Electronic Arts' agreement with Lucasfilm is that their games must strictly adhere to Star Wars canon, which means that characters like Rey and Kylo Ren can't play a role in a game that is otherwise set during the original trilogy. Says CFO Blake Jorgensen:
On Star Wars, the one thing that we are adhering to, and I think this is part of our arrangement with Lucas and Disney, is you can't make a game in Star Wars that violates the canon of Star Wars. Meaning you can't take something from the future and bring it back into the past unless it's a reference. Not knowing yet exactly what the storyline in [Star Wars:] Rogue One is going to be, I can't comment on how that could come in. But to the extent that it's in the future... Our current Battlefront game is all based on the historical Star Wars canon, which is 30 years before the most recent movie, that will limit our ability to bring some new content into that.
Still, it wouldn't surprise us at all to see the inevitable Battlefront 2 take place during the new trilogy and allow for appearances by all of your new favorite characters.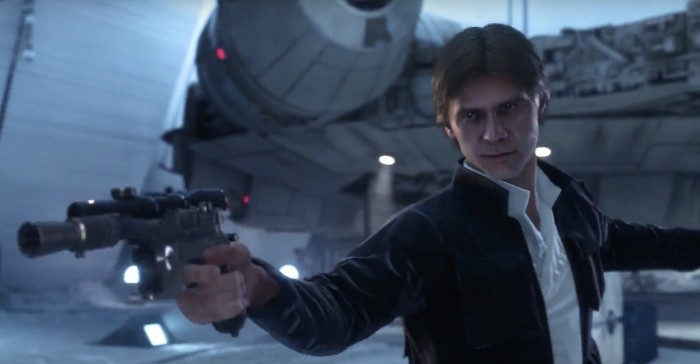 If you're up for more Blake Jorgensen quotes, the EA CFO also offered a vague update on the mysterious Star Wars video game that Uncharted mastermind Amy Hennig is currently working on for Visceral Games:
We are down to less than 15 major SKUs. And that feels like a good size of the business and we are obviously announcing that we are investing in some action-based SKUs by bringing people like Jade Raymond and Amy Hennig into our organization to help build those. And those are obviously a few years out in our SKU plan.
Translation: we still have a bit of wait ahead of us for this one. As Star Wars News points out, this only adds more fuel to the rumor fire that suggests this is a Han Solo action game. After all, Chris Miller and Phil Lord's Han Solo spin-off movie is also "a few years out."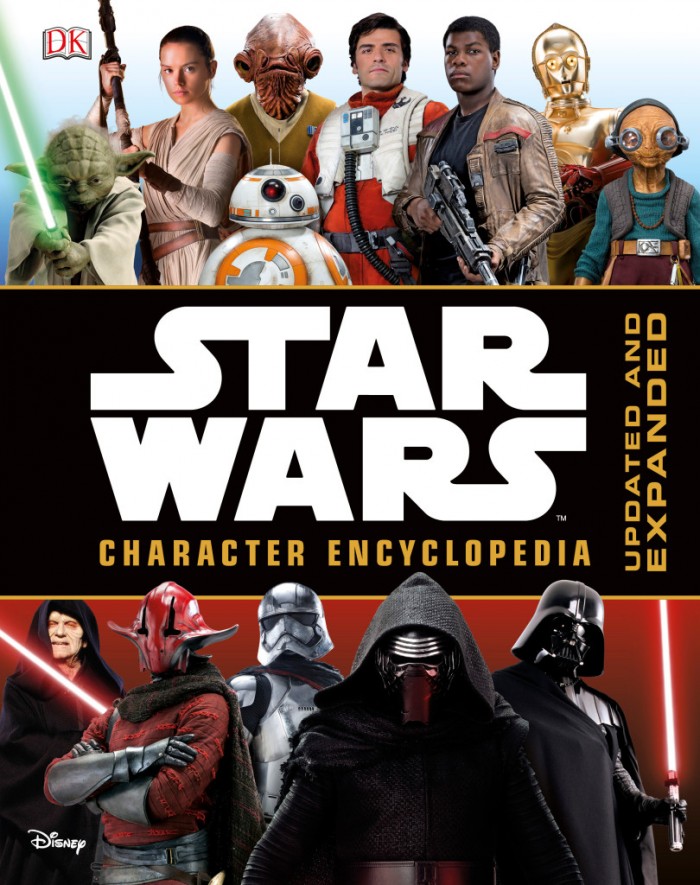 The official Star Wars site has revealed a first look at the cover art of the updated and expanded Star Wars Character Encyclopedia, which is probably going to a must-own if you need to know the name, secret history, and height of every alien in every nook and cranny of every movie. Written by the Lucasfilm Story Group's Pablo Hidalgo, this the kind of book you keep in a place of honor. Maybe next to the bed. Maybe on top the toilet. You know, anywhere that allows you to flip through it at a given moment. You can check out a few preview pages below.