Which Movies Will Have Ads At The Super Bowl?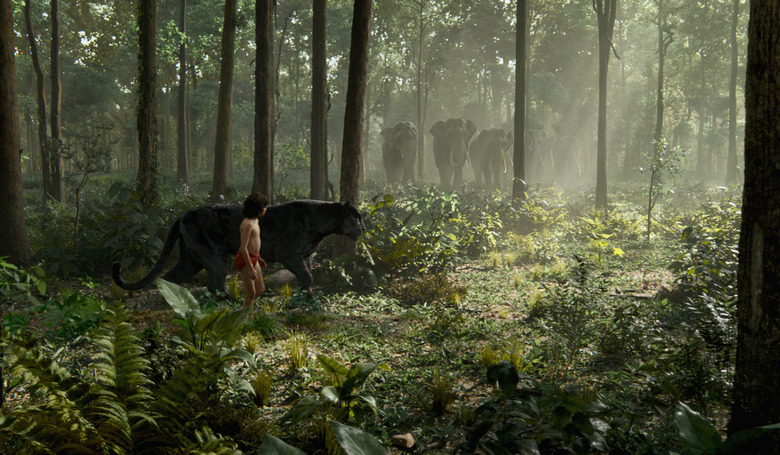 The Super Bowl has to be the only television broadcast of the year where the ads are almost as eagerly hyped as the event itself. Even those who don't know a touchdown from a tackle often tune in for the commercials, and with good reason: companies spend millions just staking out ad space during the game, and millions more to produce some of the slickest, funniest, weirdest, and generally most attention-grabby spots you'll see all year.
That includes the major movie studios, which annually seize the event to pitch their biggest pictures to millions and millions of viewers. So which movie Super Bowl commercials can we expect to see this Sunday? Find out after the jump.
UPDATE: Since we first published this story, both Captain America: Civil War and Eddie the Eagle have teased Super Bowl spots.THR has a rundown of which studios will air Super Bowl TV spots this year. Prices for these coveted slots hit a record high of $4.6 million to $5 million for 30 seconds this year. We can also count on seeing pre-game spots and maybe even ads on competing programs (like the Inside Out spot that aired during the Puppy Bowl in 2015). And that's not even getting into the movie Super Bowl commercials that aren't officially movie Super Bowl commercials, such as the running commentary for Squarespace from Keanu stars Jordan Peele and Keegan-Michael Key.
We've compiled the list of movie Super Bowl commercials below based on trade reports, studio announcements, and our own educated guesses, and we'll continue to update as we get more information.
Super Bowl 50 kicks off this Sunday, February 7 at 6:30 PM Eastern time on CBS. The Carolina Panthers will play the Denver Broncos at Levi's Stadium in Santa Clara, California.
Warner Bros. and Sony
Neither Warner Bros. nor Sony bought any ad time. However, it's possible one of Warner Bros.' ad partners (like Doritos, with whom they're running a "Crash the Super Bowl" campaign) will slip in a plug for Batman v Superman: Dawn of Justice.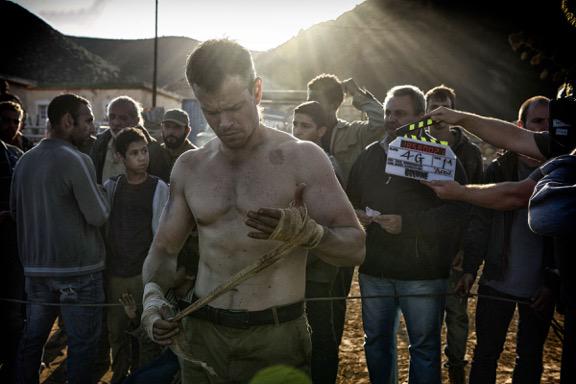 Universal: Bourne 5
According to THR, Universal has bought one 60-second spot during the big game. While the studio hasn't said which film will get that slot, it's all but certain to be Bourne 5. Last week, Bourne author Eric van Lustbader put up a (now-deleted) Facebook post indicating that the first Bourne 5 footage, and the official Bourne 5 title, would be revealed during the game. The film opens July 29.
Paramount: Teenage Mutant Ninja Turtles: Out of the Shadows
The studio reportedly has one 30-second spot lined up, and it's going to the heroes in a half shell. You can see the last trailer, released in December, above. Teenage Mutant Ninja Turtles: Out of the Shadows arrives June 3.
20th Century Fox: Deadpool 
Fox has two 30-second spots airing during the Super Bowl. One is likely to go to Deadpool, which has other, off-air promotions planned around the Super Bowl, including an early screening of the movie, a press junket, and a chimichanga food truck. (More details here.) The timing is just about perfect for promoting the irreverent superhero pic — it arrives in theaters February 12, just days after the Super Bowl.
20th Century Fox: X-Men: Apocalypse or Independence Day: Resurgence?
If Deadpool is taking one of Fox's two Super Bowl slots, it's still unclear which movie will get the other. The studio could go all-in on its Marvel superhero universe by promoting both Deadpool and X-Men: Apocalypse (out May 27). Or it could use that time to push Independence Day: Resurgence (June 24). After all, the original Independence Day used the Super Bowl to launch its marketing campaign, and that paid off big time.
In any case, actors from both X-Men: Apocalypse and Independence Day: Resurgence (including Jeff Goldblum and Liam Hemsworth) are expected to be present at the game, so look for some potential offscreen promotions there too. It's also possible (though less likely) that Fox will spend that time on one of its other upcoming releases such as Eddie the Eagle (February 26).
(UPDATE: Eddie the Eagle will have a Super Bowl spot.)
Disney: The Jungle Book
There's no guessing with this one: Disney has already put out a teaser for its Jungle Book Super Bowl spot, so we know for sure there's going to be one. The Jungle Book opens April 15.
Disney: Alice Through the Looking Glass
Alice Through the Looking Glass also seems to be gearing up for an appearance during the big game. The TV spot above, which we ran earlier this week, is being described by some outlets as a Super Bowl spot. (Disney hasn't officially labeled it as such, though.) The fantasy sequel hits theaters May 27.
Disney: Captain America: Civil War?
THR's sources say only that Disney will promote "multiple" movies during the game, so we don't know if Alice Through the Looking Glass and The Jungle Book will be it, or whether we should expect more. If they have three or more slots, Captain America: Civil War could get a push — it's one of the studio's most-hyped movies of the year, and the Captain America: The Winter Soldier trailer made a splash during the Super Bowl in 2014.
Then again, Avengers: Age of Ultron was a no-show at the big game last year and did just fine. Instead, the studio used its Super Bowl slot to hype Tomorrowland. So it's possible they'll take a similar approach this year, trusting Civil War to sell itself and using that precious time on a title that actually needs the boost.
(UPDATE: Disney and Coca-Cola are dropping big hints that Civil War will have a presence at the game.)
Disney's other upcoming releases include Zootopia (March 4), Finding Dory (June 17), The BFG (July 1), Pete's Dragon (August 12), Doctor Strange (November 4), Moana (November 23), and Rogue One: A Star Wars Story (December 16). (We would be surprised if this was how they chose to kick off Rogue One's marketing campaign, but stranger things have happened.)