'Get A Job' Trailer: Miles Teller And Anna Kendrick Fall On Hard Times For Laughs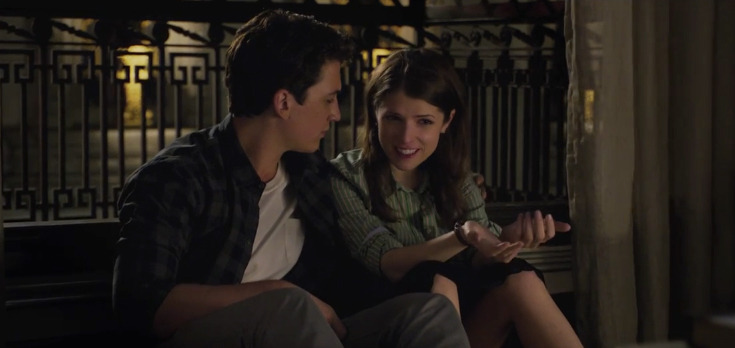 If you've been laid off, fired or just trying to find a new job over the past few years, then you know that the job market is a tough place right now, especially for twentysomethings. And now a new comedy about these hard times is on the way.
Get a Job stars Miles Teller and Anna Kendrick as a couple struggling with the rough economy after graduating college. A job at LA Weekly falls through for Teller, and just when things start to turn around with a new job, Kendrick gets the boot. All of this is part of a comedy, because it's hilarious when life gives you a swift kick in the face. Watch the Get a Job trailer below.
After watching this trailer, the movie feels a little generic. Actually, this feels like the subplot of a larger romance was turned into a movie on its own. We've seen plenty of couples lose jobs, move in with each other and deal with all the complications that come with it. So there doesn't seem to be much that makes this different enough to be worth watching.
Perhaps that's why the movie from director Dylan Kidd (Rodger Dodger, P.S.) has been sitting on a shelf since production finished in 2012, before Kendrick and Teller had their respective hits Pitch Perfect and Whiplash. Now that both actors are even more popular than they were a few years ago, this movie will likely get more eyes on it than it would have before, but it really doesn't seem like it's going to deliver anything memorable.
However, the redeeming quality that could make this a decent little comedy is the supporting cast. Having Christopher Mintz-Plasse and Nicholas Braun around as Teller's roommates (both of whom could play his brothers) offer some laughs. And the presence of Bryan Cranston and Marcia Gay Harden is a nice touch as well, though neither seem to be in the movie for very long. But maybe other bit parts will be played by Alison Brie, John Cho, Marc Maron and Jay Pharoah will keep this entertaining enough.
Life after college graduation is not exactly going as planned for Will (Miles Teller) and Jillian (Anna Kendrick) who find themselves lost in a sea of increasingly strange jobs. But with help from their family (Bryan Cranston), friends and coworkers they soon discover that the most important (and hilarious) adventures are the ones that we don't see coming.
Get a Job hits theaters and VOD on March 25.