'The Exorcist' TV Series: Rupert Wyatt Will Direct The Pilot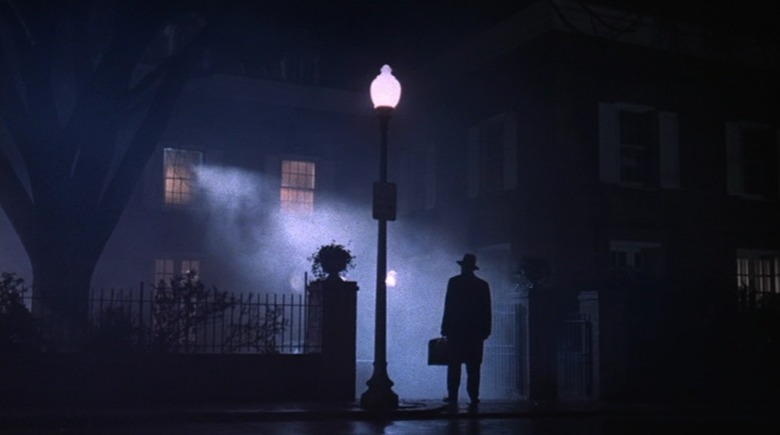 Over a week ago we learned Fox was moving forward with a pilot based on William Peter Blatty's book The Exorcist. The new adaptation of The Exorcist has been in the works for a few years now. Originally, Martha Marcy May Marlene director Sean Durkin was a part of the series. Then, after Durkin's departure, screenwriter Jeremy Slater (Fantastic Four) stepped in to the write the adaptation.
The Exorcist TV series has picked up some more steam now, because Fox just enlisted Rupert Wyatt (Rise of the Planet of the Apes) to direct the pilot.Deadline broke the news Wyatt will helm the first episode. The show has been called "as a propulsive, serialized psychological thriller following two very different men tackling one family's case of horrifying demonic possession and confronting the face of true evil." It's been said the script is inspired by Blatty's novel, but will bring "a brand new take on the material." That balance worked for Hannibal, so maybe it could work for The Exorcist.
When Durkin was involved, this is how the show was described:
Unlike the iconic 1973 film, Durkin's version of The Exorcist follows the events leading up to a demonic possession and especially the after-effects of how a family copes with it: In short, not well ... and when medical and psychiatric explanations fail, the desperate family turns to the church, with Father Damien Karras finally brought in to attempt the exorcism.
Based on what we've read, it sounds like the project started from scratch once Durkin left. The Martha Marcy May Marlene director was actually a great fit for The Exorcist TV series, so his departure was a shame. He brought a level of drama and horror to his directorial debut that could've served this show well. Then again, maybe the powers that be didn't want an Exorcist show to be so heavy. With Durkin on The Exorcist, it's fair to assume the series would've gotten dark.
For directorial duties, Wyatt is a fine choice. He has a lot of range as a filmmaker. With Rise of the Planet of the Apes he revived a franchise, while his follow-up film, The Gambler, was a rare remake — a good one. The director was originally going to direct Gambit for 20th Century Fox, but he left the project over creative differences. Wyatt has a good eye for material, so his involvement in The Exorcist TV series actually raises our expectations for this Fox program.