'The Stand' Delayed As Director Josh Boone Looks To A Completely Different Stephen King Movie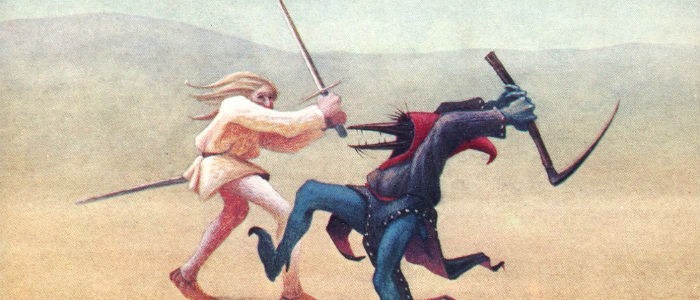 Hollywood has been flirting with a film adaptation of Stephen King's The Stand for years now, with A-list directors and actors constantly orbiting the project, only to drop out for reasons that are never fully disclosed. I'll wager this reason: The Stand is a massive tome filled with so many important characters and so much incident that it that it feels borderline impossible to adapt properly. The not-very-good TV miniseries adaptation from 1994 had six hours and still couldn't crack it.
And now, this long-gestating project has hit an interesting hiccup. The Fault in Our Stars director Josh Boone (who has been attached to this project for some time now) still plans to make The Stand, but he's decided to put it on the back burner... while he directs a completely different Stephen King movie.
Deadline reports that Boone has finished writing the screenplay for Revival, which will bring one of King's most recent novels to the screen. Published in 2014, the book follows a charismatic but deranged preacher and his young protege who harness the powers of electricity to give a new meaning to faith healing. Since this is a Stephen King book, you can guess that things do not go well for everyone involved.Revival couldn't be more different in scope than The Stand and it can be pulled off on a modest budget. The Stand is a masterpiece and one of the best post-apocalyptic horror stories ever conceived, but it is also the kind of project that may require an entire television prequel just to set up the movie. Much like still-in-the-works adaptation of King's The Dark Tower series, it's the kind of project that seemingly demands multiple movies and/or companion TV shows.
Boone isn't giving up on The Stand. Deadline says that he's written a screenplay and has verbal commitments from several actors who are interested in the film. Interestingly, one of the actors rumored to be interested was Matthew McConaughey, who recently defected to join Idris Elba in The Dark Tower.
And this is where I'll put on a tinfoil hat for a moment. The villainous character McConaughey is attached to play in The Dark Tower is the actually the same villain at the center of The Stand, the demonic "Walkin' Dude" Randall Flagg. Since the rights to The Stand have reverted back to CBS Films from Warner Bros., is it possible for them to team up with Sony to create a shared Stephen King movie universe that uses an evil McConaughey as the Nick Fury-flavored glue to hold it all together? Probably not. That's crazy talk. But if it's true, Sony should also look into rescuing the new It movie and handing the reins back to Cary Joji Fukunaga. Oh, to dream!
Anyway, the jury is still out on whether or not The Stand will actually happen, but Revival seems like a far safer bet and Deadline says Boone is currently trying to get it set up with a proper studio home. They also have this quote from the director where he explains how the book tapped into his consciousness in a pretty big way:
When I read Revival, I was like, man, did you write this for me? I'd been on both sides of that pendulum. I call myself a non-believer, now, and when I moved to LA, it was like Neo being pulled out of The Matrix. Oh, my god, none of that stuff is true! But it was what I'd been taught and what I believed in since childhood. I believed in the devil, in Jesus, and even now as a non-believer, I'm still fascinated by that world and Revival is the scariest thing he's written since Pet Sematary. He tricks you, drawing you in gently, with that narrator's voice and a long time span that reminds you of The Shawshank Redemption or The Green Mile, and then he pulls that rug from under you in that last act and you're like, oh my god, what have I gotten myself into?
The Stand. The Dark Tower. It. Revival. If any of these movies actually get made, it will be a very interesting time to be a Stephen King fan.